World Cup: France's Alpine Marmot (Marmota marmota)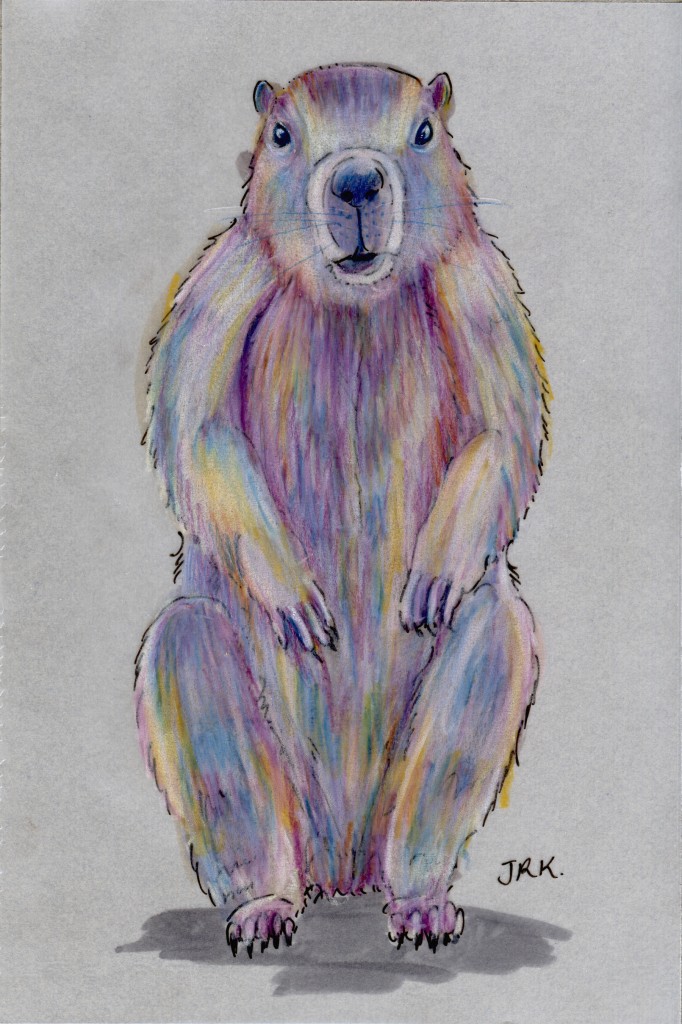 Hello mammals! To celebrate the World Cup, we're meeting one mammal from each of the 32 countries that are playing. Today we visit France, the last member of the wide-open Group A, who played to a 0–0 draw against Uruguay last and will face Mexico tomorrow.
France is one of the top-ranked teams in the tournament, having won the World Cup in 1998 (the country also hosted) and come in second in 2006. The 2006 World Cup final became infamous when one of France's stars, Zinedine Zidane, was ejected ("sent off," they call it in soccer) from the game for head-butting Italy's Marco Materazzi. It was agreed that Materazzi had insulted Zidane in some way, and many lip-readers took a stab at figuring out what exactly he had said. In Materazzi's autobiography, he finally confessed: he had called Zidane's sister a whore.
Most of the lip-readers' ideas were even more inflammatory; Materazzi won a lawsuit against one English paper who claimed he had called Zidane, whose parents are Algerian, the "son of a terrorist whore." In the end, I think the wild guesses say more about the guessers than about Materazzi, and that's often the way with our subconscious biases. The racial diversity of France's national team has been noted with both approbation and disgust, and those reactions, too, seem to reflect France's issues with race and ethnicity in general. Italy, France's opponent in the 2006 final, has a more ethnically homogenous population, and politicians in both France and Italy made racist comments about the team. My favorite response to one of these men, who said that the French could not see themselves in the team and thus were unlikely to fully support it, came from a black member of the French side, who said, "Hurrah for France—not the one he wants, the real one!"
The alpine marmot has none of the cultural baggage that we humans carry. It is widespread throughout its range and is showing itself capable to adapting and spreading to other environments, too. It lives in burrowing colonies up to 3,000 meters in altitude (around 10,000 feet).
Group A Results
Now we've met the players in the mammals' Group A: South Africa's vervet monkey, Mexico's gray squirrel, Uruguay's coypu, and France's alpine marmot. Unlike South Africa's soccer team, which has to go up against some stiff competition, South Africa's mammal has it easy in this group of rodents. The marmot may have the edge if the mammals were competing at an extremely high altitude, but otherwise both the squirrel and the marmot seem pretty easy to beat. The coypu, on the other hand, is huge for a rodent and has enormous, strong orange teeth. So the two mammals advancing to the Round of 16 from Group A are (vuvuzelas, please):
Vervet Monkey (South Africa)
and
Coypu (Uruguay)