World Cup: Mexican Gray Squirrel (Sciurus aureogaster)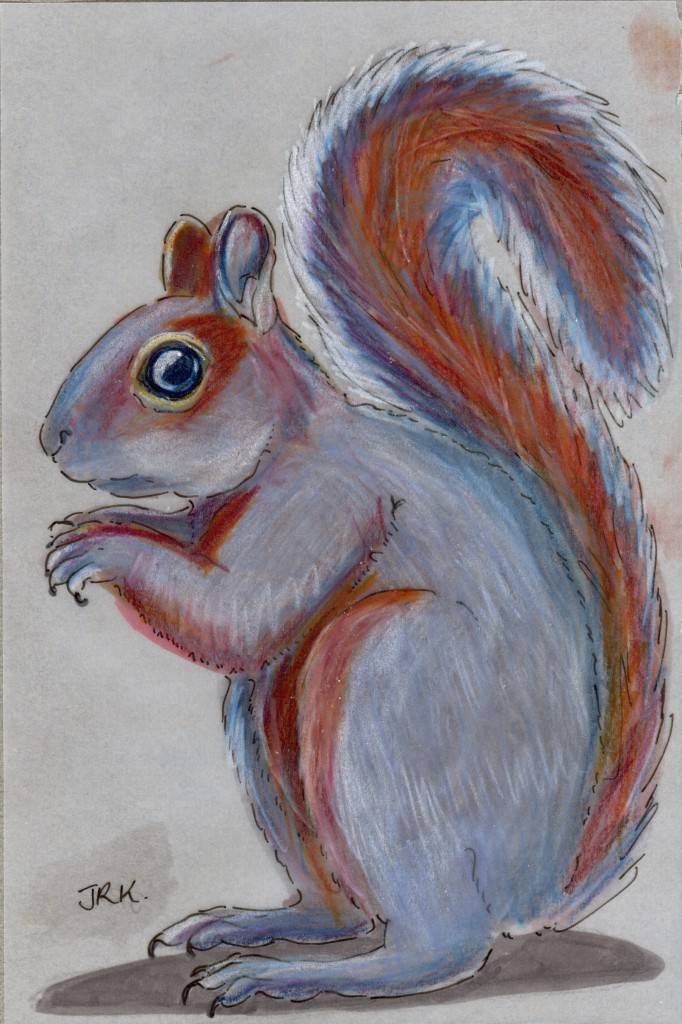 To celebrate the World Cup, I'm drawing one mammal from each of the 32 competing countries. Today's is the Mexican gray squirrel, also called the Mexican red-bellied squirrel, a busy little guy who is native to the treetops of both Mexico and Guatemala. (Guatemala's national soccer team has never qualified for the World Cup.) The Mexican gray squirrel, like all other squirrels, I imagine, likes to eat nuts and seeds, but it also occasionally treats itself to a raid on a mango or cacao plantation. The species is widespread and not threatened (hooray! cue vuvuzelas!).
Mexico, whose national team is nicknamed El Tri for the country's tricolor flag, is in the World Cup's Group A, a tough bunch of contenders, as we discussed yesterday. In Friday's opening game of the tournament, Mexico just managed to tie South Africa 1–1. Of course a win would have made either team happy, but the level of competition in their group is such that neither is out of the running yet. (If you missed the game, here's the Guardian's live blog of it.) Next, South Africa takes on Uruguay on Wednesday and Mexico faces France on Thursday.
Mexico is the USA's major rival in soccer/fútbol, which makes life hard for some Mexican-Americans at World Cup time. Mexico has hosted the World Cup twice, and both times the team made it to the quarterfinals, but El Tri has never made it any further than that.