World Cup: Italy's Alpine Ibex (Capra ibex)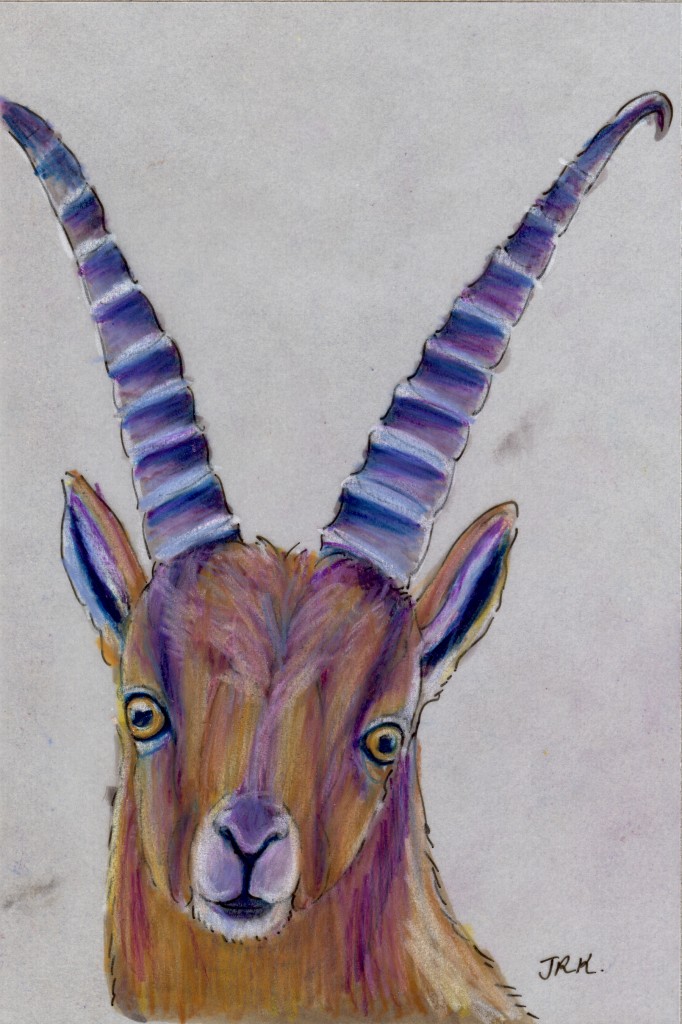 Here we go with our World Cup celebration, meeting one mammal from each of the 32 countries that were in the World Cup! Were is a key word in this case, as reigning champ Italy, today's country, didn't make it out of the group stage. But that's not the alpine ibex's fault!
Alpine ibexes were once pretty common in the Swiss, French, Austrian, German, and Italian Alps, and in Slovenia and Bulgaria, where they had been introduced. By the 19th century, it was extinct everywhere—because of overhunting and poaching—except for one small part of Italy, where about 100 Alpine ibexes were left. In the 20th century, reintroduction programs successfully brought the ibex back to all the countries where it should have been, and now its numbers are actually increasing, according to the IUCN Red List.
Here is a very short video of ibexes being reintroduced in Austria. I love that they're carted up the mountain in crates, from which they spring exuberantly. And I love that the gamekeepers are wearing the traditional Tyrolean hats and that they pass a bottle down the line to drink to the ibexes.
I forgot to post Coco's Bechstein's bat with mine the other day, and that's a shame because it's so incredibly wonderful, so here it is now.