Mammal Olympiad: High Jump: Klipspringer (Oreotragus oreotragus)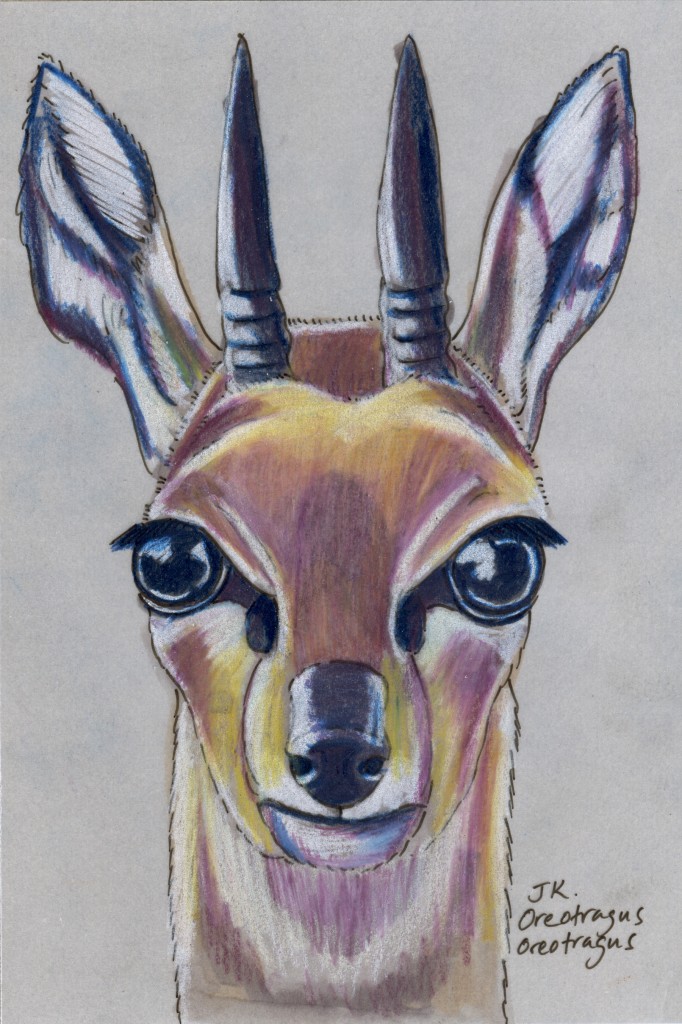 The Mammal Olympiad continues! We're looking at the best athletes in the world, and today's event is the high jump. The champion is the klipspringer, an African antelope whose name means "rock jumper" in Dutch. Klipspringers can jump 25 feet in the air, and they're less than two feet tall at the shoulder. The human high jump record, on the other hand, is only eight feet. And there's no Fosbury flop for klipspringers: they can land on a projecting rock the size of a silver dollar.
The secret is in their hooves. They walk and jump on only the very edges of their tiny hooves, and since hooves are already like toes, it's kind of like if we were to walk on our toenails. And between the two hooves on each klipspringer foot is a rubbery connection that keeps their toes from splaying and offers some grip on the rocks.
This is the second time I've drawn the klipspringer. The first was in March, 2011, as part of Mating Week.