Daily Mammal Book Club: MFAOA 1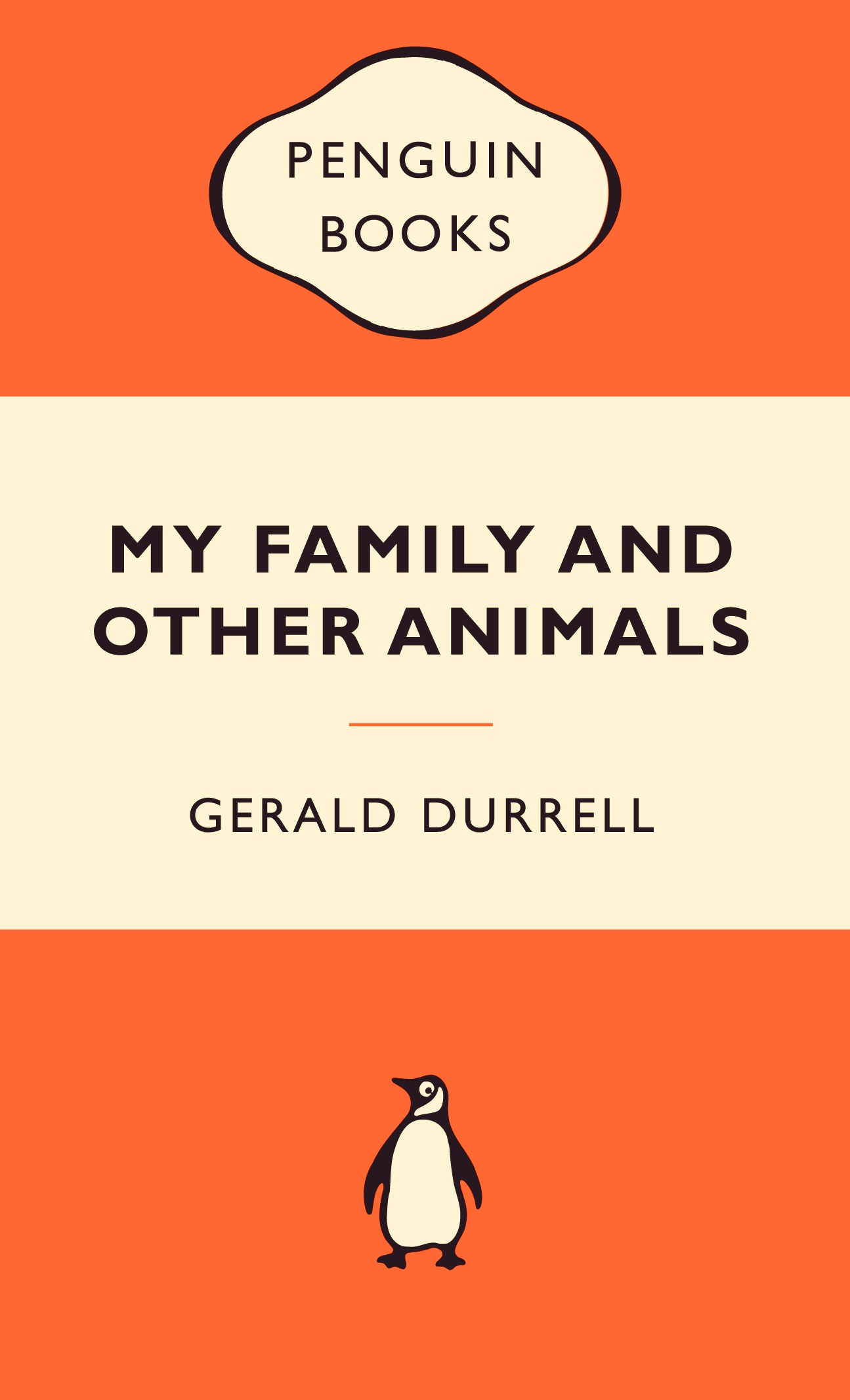 Welcome to the first book club meeting, mammals!
Let's start talking about My Family and Other Animals by Gerald Durrell! To keep it really simple, I thought I'd just throw out a few things and then open up for comments, and we'll see how it works. Also, please don't think that you can't contribute to the discussion if you haven't read the book: you definitely can!
I don't know how far y'all are in your reading, so I'm going to talk about the beginning of the book, y'know, the first few chapters. Some of my thoughts:
• I love the merciless way he pigeonholes his family members into particular characterizations. Margo with her acne, Leslie with his guns, Larry with…oh, Larry. He's the funniest of all. If you didn't know, he's Lawrence Durrell, who became a pretty well known author. I haven't read any of his works, though, but it does make Gerry's descriptions funnier, don't you think, knowing that? And then there's the poor put-upon mother.
• How about the very concise way Durrell passes the family through Europe on their way to Corfu? "France rain-washed and sorrowful, Switzerland like a Christmas cake, Italy exuberant, noisy, and smelly, were passed, leaving only confused memories." Just those few words really do evoke a whole trip, somehow. (Page 6 in my Penguin paperback copy.)
• The very words "The Strawberry-Pink Villa" (the title of chapter 2) create a picture to me. I think Durrell's combined gifts for humor and description are quite remarkable. I love the way he can almost just list things, like fuchsia hedges, creamy green shutters, white cobbled paths, luxurious bougainvillea, etc., and it creates this lush, exotic (to me), redolent world. (Do you know any other writers who do that? It kind of reminds me of Francesca Lia Block's Los Angeles in her Weetzie Bat books: all orange trees and hot dog stands and pink stucco and convertibles.)
• What do you think about the narration being from a child's point of view? It's interesting how a child would necessarily see things differently from his family. I wonder if other members of the family (Larry, perhaps) have written memoirs of this time. It would be interesting to read their different perspectives.
• Speaking of children, what a paradise Gerry has there. It's safe to explore endlessly, accompanied by your loyal dog, nature is lush and vibrant, school is minimal (do you like his school setup?), your family is amusing and indulgent, and strange characters are everywhere. What do you think of Durrell's descriptions of the inhabitants of the island?
That's enough from me for now. Pipe in and share your thoughts!