Coyote (Canis latrans)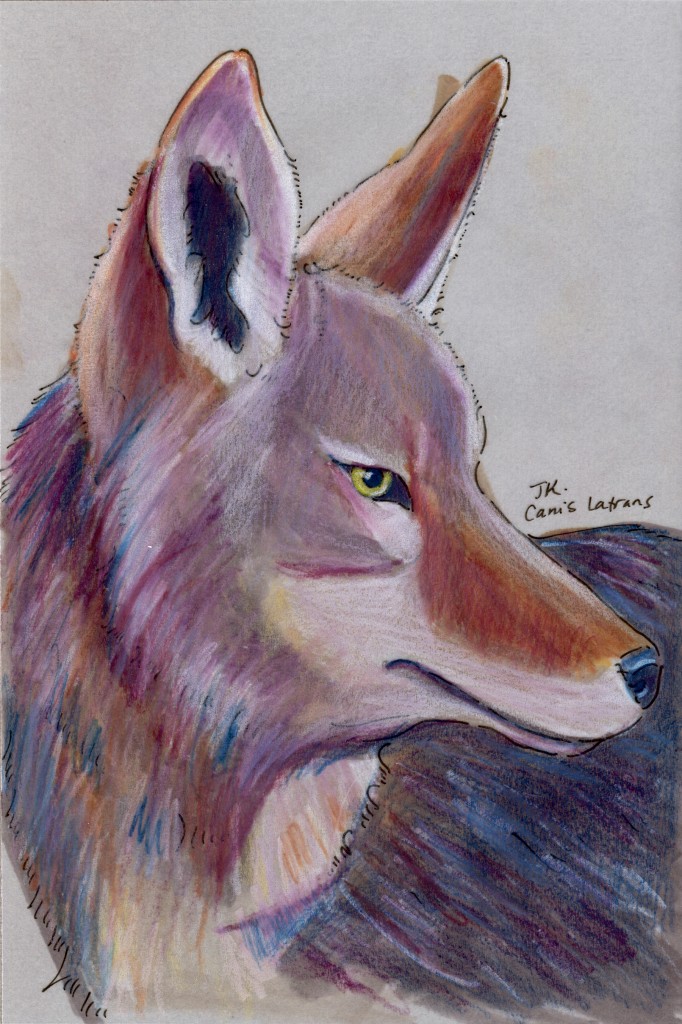 Here's an idea! Why don't I point you to two embarrassingly bad old drawings in a row? I drew the coyote as mammal number 65, way back in 2007 (oh God, it's been four years and I have barely a year's worth of mammals…). Look how my drawing style has changed: very much for the better, yes? Looking over that post is bittersweet because the drawing was by request of Maleta Scrivner, a lifelong family friend who has since died. I wish I could have drawn her a better coyote back then, but heck, I think she liked just about anything I drew, or at least that's what she let me think!
In homeschool this year, we read a book that my dad bought for me when I was 8, Coyote & by Joe Hayes. It's a collection of Native American coyote trickster stories, and I think we'd all highly recommend it. One thing we learned was that if you want to make Coyote laugh, call him by the secret name that always gets him tickled: Yellow-Behind-the-Ears.
Here's Coco's drawing of the old trickster.