World Cup: South Korea's Leopard Cat (Prionailurus bengalensis)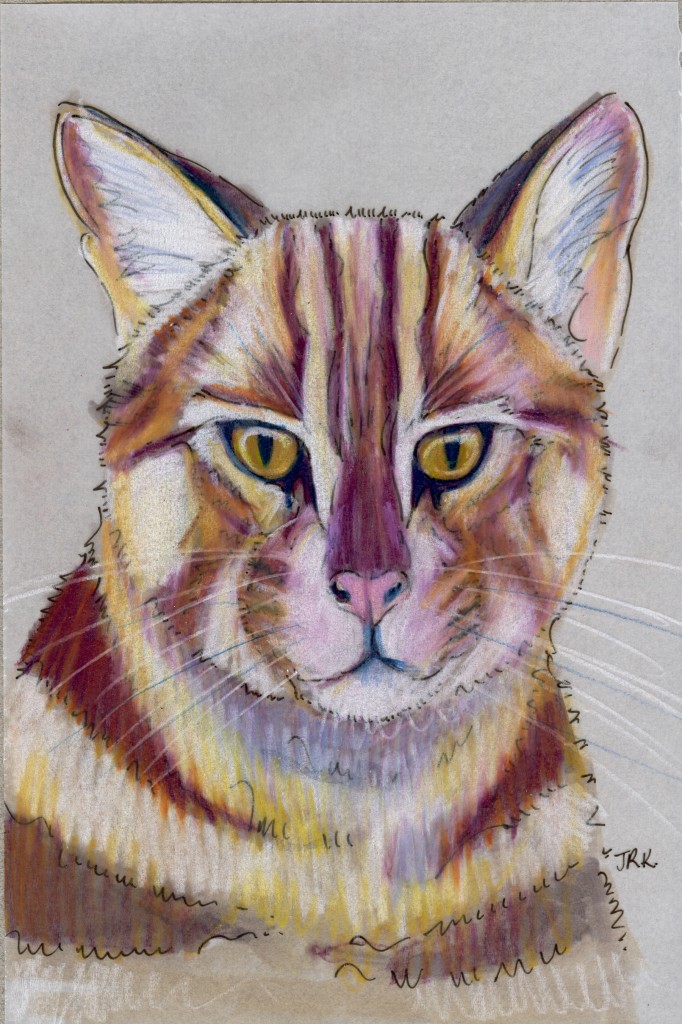 Having dispensed with the countries of Group A, let's start looking at the World Cup's Group B with South Korea and its leopard cat. The leopard cat is a small wild cat—generally not much bigger than a housecat—that's widespread throughout Asia. The subspecies in Korea, Prionailurus bengalensis euptailurus, is one of the bigger subspecies, and actually looks pretty different from most of the other varieties. Some people think it should be its own species, but alas, it's not, at least not today, at least not in general. I had some trouble locating many pictures of it until I found its Korean name—삵—but then I found several pictures of the cat as roadkill, which I guess tells us something. Also, people like to keep the leopard cat as a pet or cross it with the domestic cat to create a hybrid called the Bengal cat.
South Korea's soccer team is a pretty powerful, successful one, especially compared to other Asian teams. It plays Argentina today (which is why I'm posting this at midnight—the game is on at 5:30 am my time, and I want to have some semblance of timeliness). Both teams won their first game, South Korea defeating Greece and Argentina beating Nigeria, so a win from either team today could tip the scales fairly heavily when it comes to finding out who advances to the next round. (Perhaps one could clinch it. I don't want to figure out the probabilities right now.) Argentina is favored, but not extremely so.
South Korea's coach, Huh Jung-moo, and Argentina's, Diego Maradona, go way back. Here's a picture of them when both were up-and-coming stars and they met at the 1986 World Cup.
Coco drew a family of leopard cats! Left to right, they're Coco, Theo, Ted, and me. Coco is playing with yarn and Theo has his eye on a passing rat!