World Cup: Slovakia's Tatra Chamois (Rupicapra rupicapra tatrica)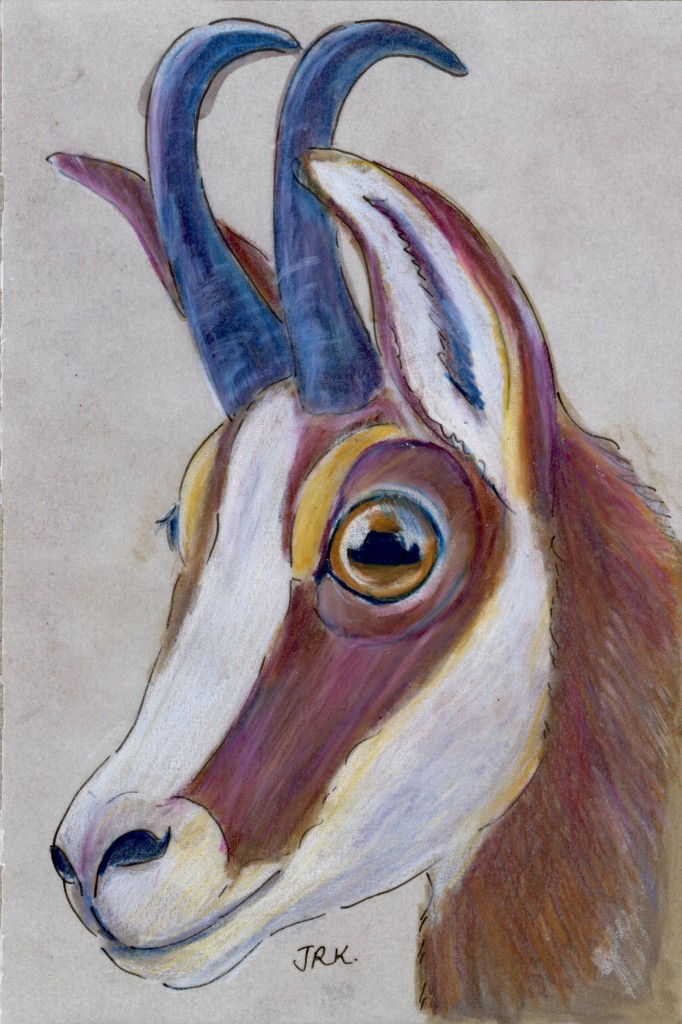 I don't usually highlight a particular subspecies, but when it comes to picking a representative for Slovakia, my father-in-law's ancestral home and the source of the yak in my name, I wanted to do it up right. Meet the Tatra chamois, a subspecies of the regular chamois, which lives only in the Tatra mountains of Slovakia and Poland and numbers fewer than 200 individuals. (The chamois species in general, Rubicapra rubicapra, counts more than 400,000 members, but all but one of the subspecies are declining in number.) The threats to the Tatra chamois are poaching, habitat loss, and both interbreeding—with other introduced subspecies—and inbreeding, since there's not enough genetic diversity in a group of 200 to sustain a healthy population. They live in rocky parts of the mountains, and they nimbly make their way through their days, munching on leaves and grass.
Slovakia's national soccer team got its start in 1993, after Czechoslovakia split into the Czech Republic and the Slovak Republic. (There was also a Slovak national team before World War II, but after the war it was combined with the Czechoslovakian team. I'm reading an article in The New Yorker about the Eurovision Song Contest, and it mentions that several of the nations competing in the 2010 contest didn't exist as independent countries when the contest started in 1956. That's true of a couple of the countries in the World Cup, too.) This is the first time the team has qualified for the World Cup as Slovakia. The team's nickname is Repre, which, according to The Guardian, is short for "reprezentacny tim" or "representative team." (That article is really snarky. I think someone got quite bored having to write up profiles of every team.)
This year, Slovakia got to the Round of 16, where they lost to Holland, who went on to beat favorites Brazil in the quarterfinals yesterday. Coco drew a chamois, too, and here it is.