World Cup: Chilean Pudú (Pudu puda)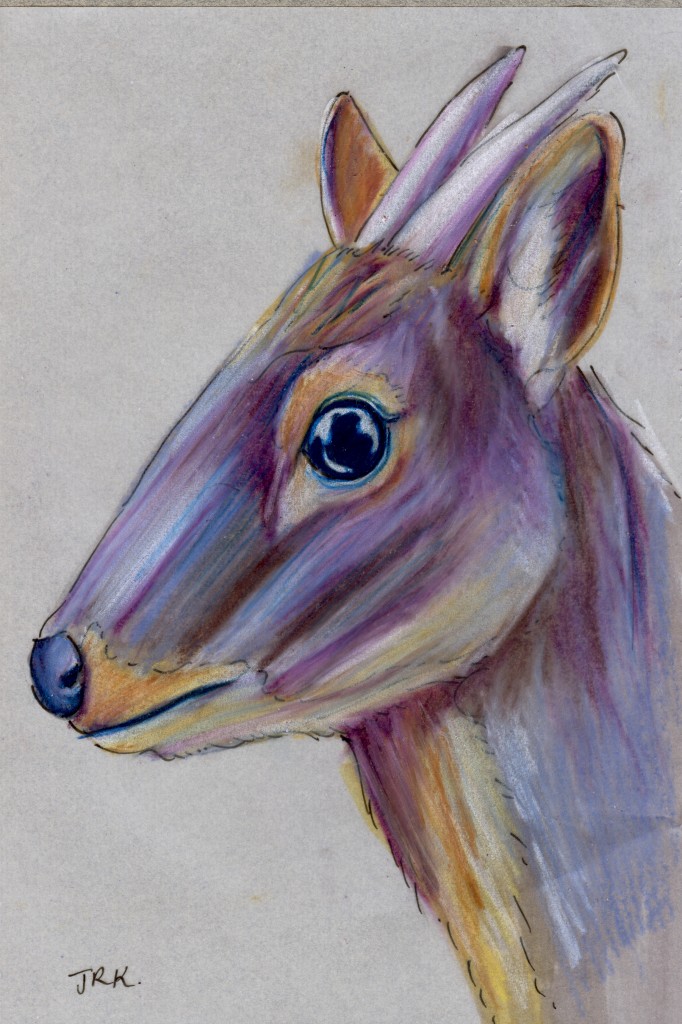 The Mammals of the World Cup series is almost finished! Just two more countries after today's representative from Chile, the Chilean or southern pudú, which is the second smallest deer in the world, the first being the northern pudú, this guy's cousin. The Chilean pudú is less than a foot and a half tall and is vulnerable to becoming endangered because of habitat loss (join the club, little pudú) in its forest home, poaching, and domestic dogs.
There's a Chilean metal band called Power of the Pudú, and they have a song called "Oda al Pudú," or "Ode to the Pudú." Check out the video below, which has translated subtitles (seemingly translated by a computer). It's pretty good!
As for Chile's soccer team, they have a long and sometimes disgraceful World Cup history. They've made it to the big tournament eight times, earning third place in 1962, when they hosted, and making it to the Round of 16 this year. But in 1990, the team was banned from that year's tournament and the next one, too (1994), because of something that happened at a 1989 qualifying game against Brazil. Chile was behind 1–0 when a Brazilian fan threw a firework onto the pitch. The goalie, Roberto Rojas (nicknamed Cóndor) fell to the ground, his head bleeding, and the team doctor came out to have a look at him. They took him off on a stretcher, and then the Chilean team captain came out and said the team would not be returning to the game because conditions were unsafe.
Well, it turned out that the firework did not hit Rojas, but that he had cut himself deliberately in order to stop the game. It also came out that the team doctor had submitted a "fraudulent medical certificate" and that the coach had ordered Rojas and the doctor, by walkie-talkie, to stay on the ground. In the end, Rojas, the doctor, and the coach were all banned from soccer for life, the team captain who kept the team from returning to play was banned for five years, and the team was banned from the following two World Cups. In 2001, FIFA lifted the ban against Rojas.
YouTube has several videos about the incident, but they're all in Spanish or Portuguese. Here's one, marking the game's 20th anniversary. You may or may not be able to understand the words, but the footage of the firework and the injury say a lot on their own.