World Cup: Brazil and North Korea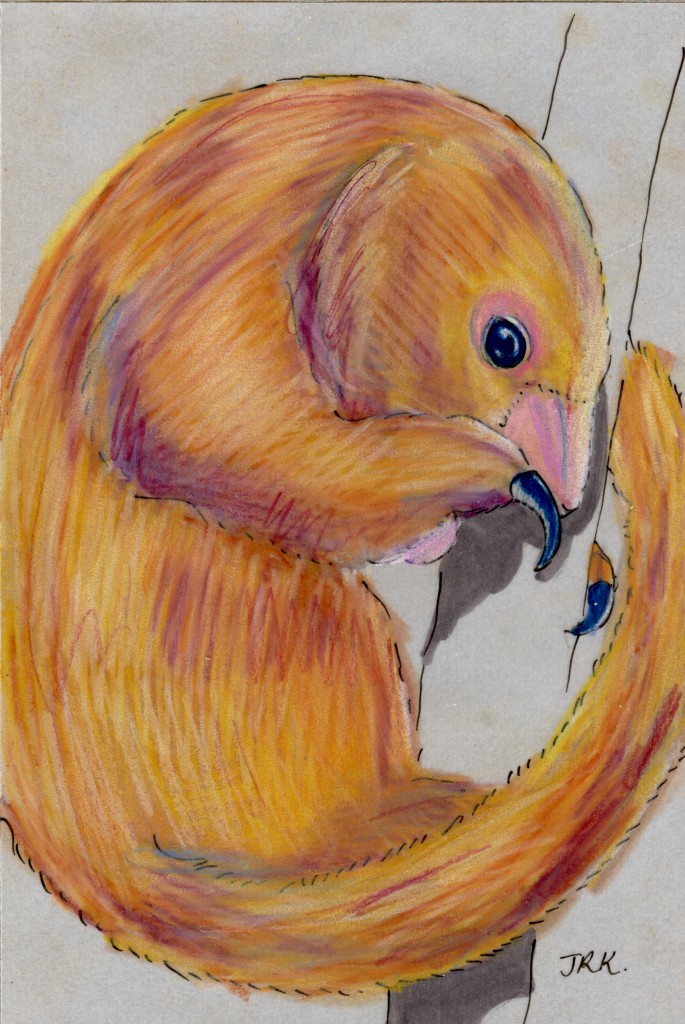 I'm posting two mammals tonight, both to get a day ahead of the actual World Cup and because I really hate my second drawing and want to bury it beneath the one above, which I actually like. So first, here's the silky anteater, also called the pygmy anteater (Cyclopes didactylus), representing Brazil. Brazil was one of the two favorites to win the whole World Cup, but it has been bounced. Tomorrow is the second semifinal game, which will be played between Germany and Spain. Holland beat Uruguay today in the first semifinal match, so there are only European teams left.
The silky anteater is a strange little beast. It lives in the trees of the rainforest, and it's nocturnal. It eats, as its name would suggest, ants, and they're its favorite, but it will also eat termites. It's a small little bitty anteater, just about 8 inches long and weighing less than a pound. Apparently, it lives in a tree that has fibrous, silky seedpods, which camouflage the little anteater as he safely sleeps the day away. According to EDGE of Existence, "Its long tongue is equipped with small spikes and mucus and is perfect for gathering up ants and termites."
Here's an odd little cameo appearance of the silky anteater from the 1972 movie Aguirre, the Wrath of God, directed by Werner Herzog and starring Klaus Kinski: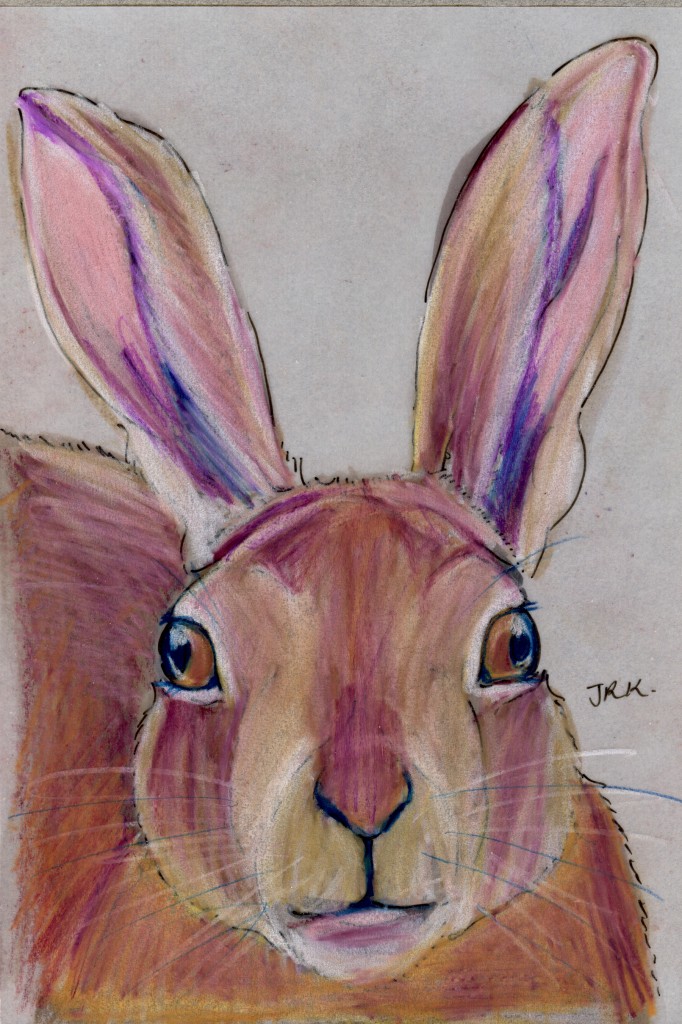 North Korea is a mystery in general, and a mystery at the World Cup as well. This was the first time they'd qualified since 1966, when, according to an essay published in Time a couple of weeks ago, they "thrilled the World Cup" and ushered in a new era of competition, fitness, and endurance, even though they lost their quarterfinal match against Portugal. There's a documentary about the 1966 team that looks interesting.
During this 2010 World Cup, a few interesting stories came to light. North Korea's star, Jong Tae-Se, while North Korean by ancestry, was born in Japan and lives there. He said that he amazed his teammates by showing them his cell phone. They are easily amused, Jong Tae-Se says: their favorite between-games activity is rock, paper, scissors. And it's no wonder they've never seen a cell phone before: they're used to invisible ones, like the one Kim Jong-Il supposedly used to communicate with the team's coach during their World Cup matches.
As I've mentioned, I'm trying to be more cosmopolitan, and the first and biggest step in that direction is to seek to understand people from other places and cultures. But it is so hard to understand people from North Korea. Of course, it would be hard to understand any country about which so little is known, but when North Koreans are allowed to talk, they sound like cult members. There's such a huge wall there, but whether it's a wall of terror or paranoia or brainwashing or sheer deprivation, poverty, and exhaustion, I just don't know. Newsweek worries about the North Korean team and their families. Since they brought dishonor to their motherland, losing all three of their games, including a 7-0 drubbing by Portugal, will they mysteriously disappear or face some other terrible fate? Newsweek argues that FIFA, the organization that governs international soccer, should boycott the country, as so many sports organizations boycotted South Africa. I have to say that I don't see why we're not boycotting the country, based on what we know of its secretive, abusive, dictatorial regime.
None of this is any business of the Korean hare's (Lepus coreanus), a regular old hare who lives in both Koreas and in China.