World Cup: Algeria's Barbary Macaque (Macaca sylvanus)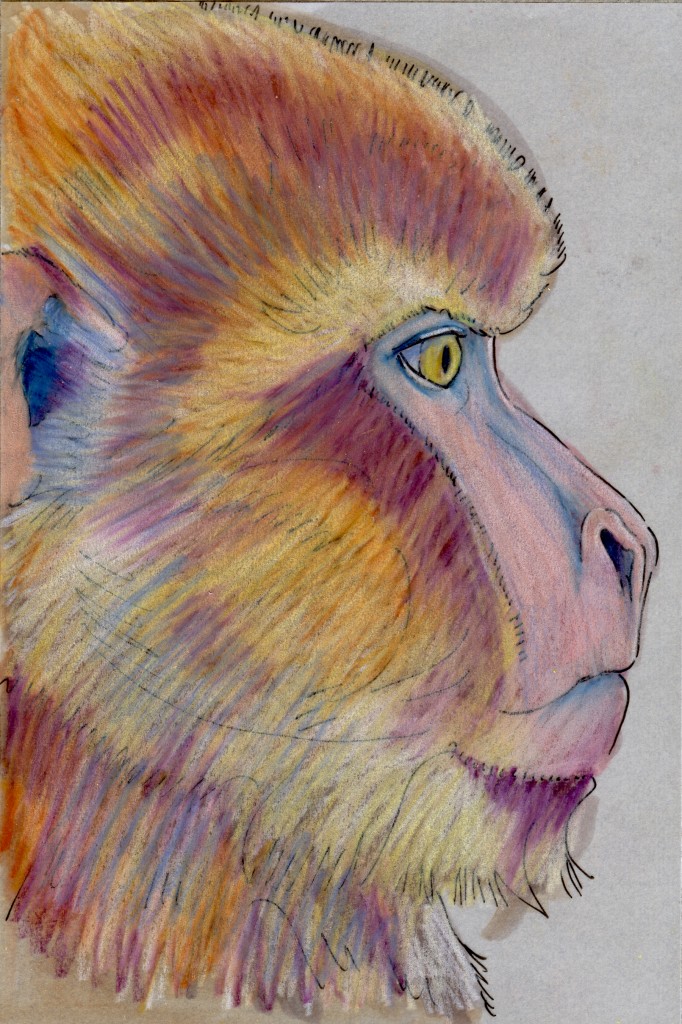 The World Cup is swinging right along, and we're celebrating with a look at the mammals of the 32 countries competing in the tournament. Today we're in Algeria, where they have these monkeys, see, the Barbary macaques. They live in the forests of Algeria and Morocco, and there's also a population in Gibraltar, making them the only primates that live freely in Europe other than humans. Male macaques have a most endearing bonding ritual. In order to make friends with other males, a male macaque will cuddle with a baby, his own or someone else's. When one male is holding a baby, other males will approach him, embrace him, and make googoo faces at the infant alongside him. Males who do it right find that holding a baby can really help their social status. Isn't that funny? But like human infants, baby macaques can be unrelenting when they cry, and the downside for the baby-holding males is that they experience higher stress levels than males who don't hold babies.
Today Group C played its final two games in the World Cup. Each group's last two games are played simultaneously because otherwise, teams that knew the outcome of an earlier game would have incentive to throw their own game in one way or another. FIFA started structuring the World Cup that way in 1986, and Algeria was involved in the events that caused the change. In 1982, Algeria "shocked the world" when they beat reigning champions West Germany. In their group, which also included Austria and Chile, it turned out that in the final game, if West Germany beat Austria, both teams would be guaranteed to continue on to the next round, while a different outcome would have sent Algeria on. So in "the dodgiest game in football history," West Germany scored a goal very early on and the two teams spent the rest of the game fooling around while their fans booed and even burned a flag. Algeria complained, and while FIFA declined to do anything about it at the time, they did change the rules for the next World Cup.
This World Cup was only the third that Algeria made it to. They had their glory days in the 1980s, qualifying for both the 1982 and 1986 World Cups, but then they endured a long slump known as "the walk through the desert," coming back into their own in 2008. Today Algeria, whose nickname is the Fennecs, lost to the U.S., and England beat Slovenia, and so the U.S. and England are continuing on to the Round of 16.
Coco drew such an amazing Barbary macaque: