Striped Mammals Week: Numbat (Myrmecobius fasciatus)
Coming soon: 24-Hour Mammalthon II! Stay tuned!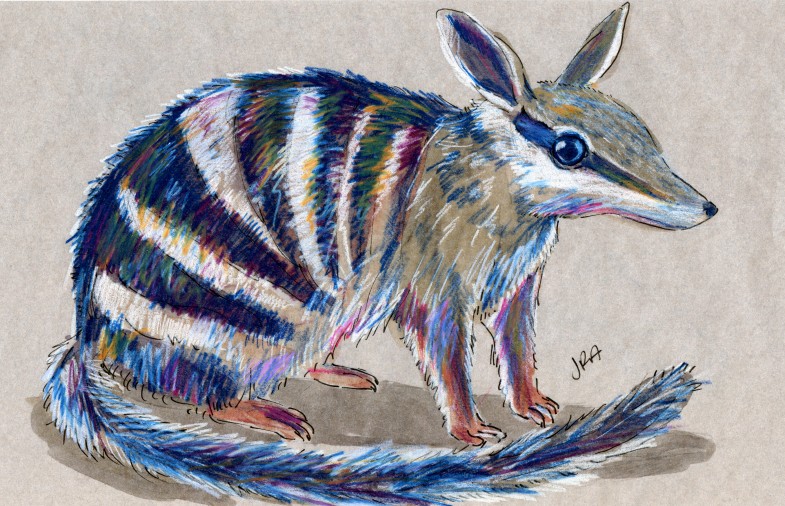 The numbat is a small marsupial that lives in western Australia. Although it's also known as the banded anteater, it eats nothing but termites—about 20,000 a day. Numbats can't break into termite mounds on their own, so they have to adjust their schedules to fit the termites'—sleeping when they sleep and hunting when the termites are out and about. Then it's a termite feast for our mammal friends.
Numbats are currently classified as threatened by the IUCN, but luckily, they're making a comeback. The problem was introduced predators, especially foxes, combined with the usual habitat destruction that is the scourge of mammal species everywhere (except for one). Thanks to fox-trapping and relocation efforts, the numbat population is now growing.