Saiga Antelope (Saiga tatarica)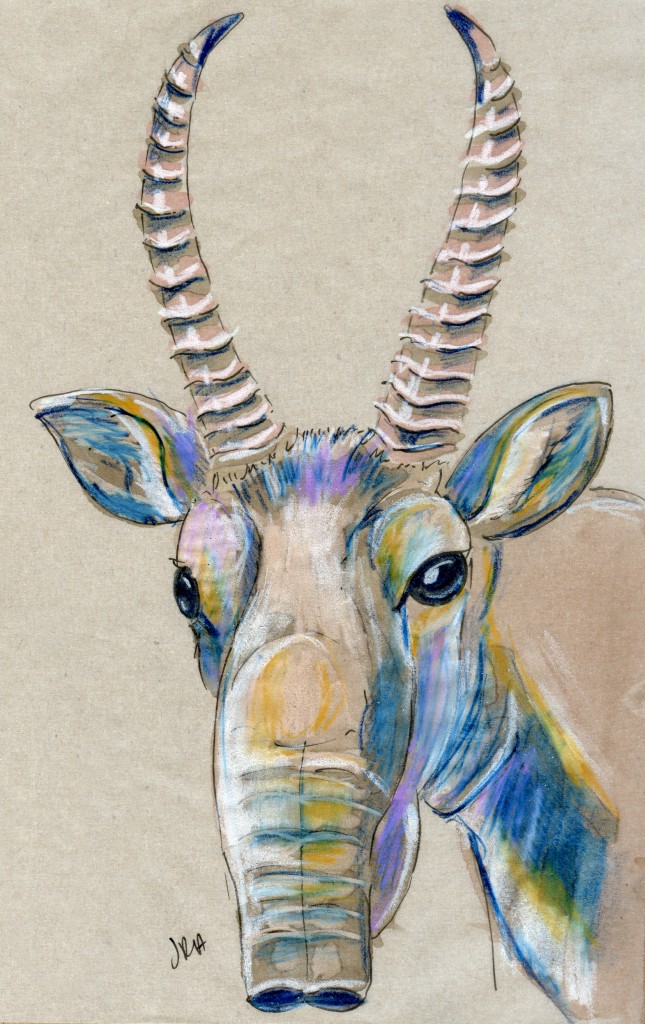 I just love these guys; sadly, saigas are severely endangered, owing to habitat destruction and, especially, widespread poaching—their horns are a valuable ingredient in traditional Chinese medicine. In fact, their numbers have plummeted almost 95 percent in less than 20 years, a rate that is unheard of and very alarming.
They live on the steppes of central Asia. Some think their strange proboscis helps filter out the dust; others think it heats up the air they breathe before it reaches their lungs.
I came snout-to-snout with a stuffed saiga specimen at the Wagner Free Institute of Science in Philadelphia. I hope I can see a live one someday. I hope it's even possible.
The saiga is number 62 on the EDGE list of 100 evolutionarily distinct and globally endangered species.