Random Week: Gregarious Short-tailed Rat (Brachyuromys ramirohitra)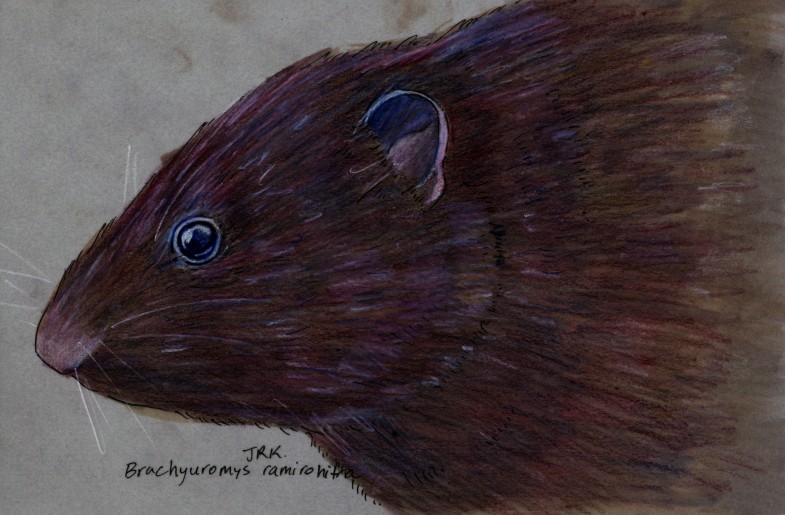 This week, I'm drawing mammals selected randomly by random.org. Each day, it's a surprise to me, and this should be a good way to get through some of the mammals that I would be unlikely to choose on my own…like this one, the gregarious short-tailed rat. Nothing against him, but there's very little information available about him and very few photographs for reference, and those are the ones I usually put off in the hopes that somebody will have taken pictures of them by the time I get around to them again. But picking them randomly doesn't allow for that. And I have to tell you, it's satisfying to draw one of the obscure guys, one where I have to really dig to find even a reliable description. It's a job-well-done, wiping-my-hands-with-pleasure kind of feeling.
So, here is the gregarious short-tailed rat. He looks friendly enough, doesn't he? These rats are endemic to eastern Madagascar, where they live in forests and fields, making grassy tunnels and evading capture.