Random Rodent: Acacia Rat (Thallomys paedulcus)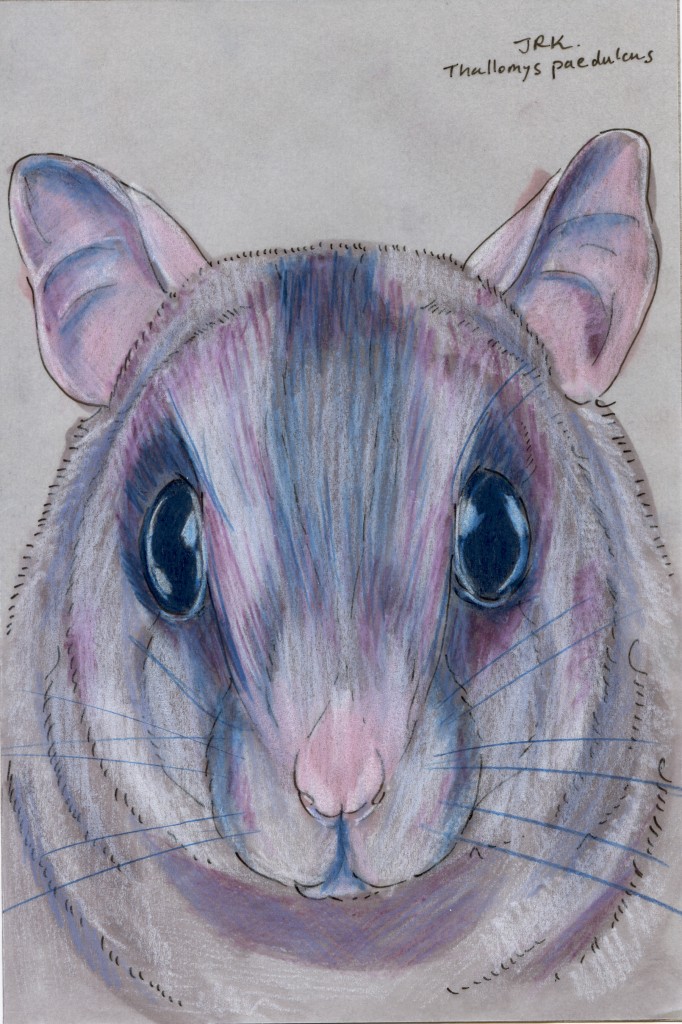 I know you've heard it before, but the rodents are a problem. They account for some 40 percent of the mammals, and nearly all of them are small beige lumps. Many of them have evaded photographers up to now, so I often have to base my drawing on a related rodent but make changes based on the descriptions I can find. It's often hard to force myself to draw a one of the little guys when I could be drawing a monkey or a carnivore. So every now and then, I'll be letting random.org choose a rodent for me to draw to add the element of chance.
Today's mammal, chosen by random.org from all the rodents I have yet to draw, is the acacia rat, which lives in sub-Saharan Africa in trees, likely acacias, wouldn't you think? According to the IUCN, "Thallomys paedulcus possibly represents a complex of several similar species. Further studies are needed to clarify the taxonomic status of populations currently allocated to this species," so there's another taxonomic quandary for us to ignore for now.
Acacia rats apparently make good pets—as good as our fancy rats Earl Grey and Doctor Who, according to some people.