North Carolina Week: White-Tailed Deer (Odocoileus virginianus)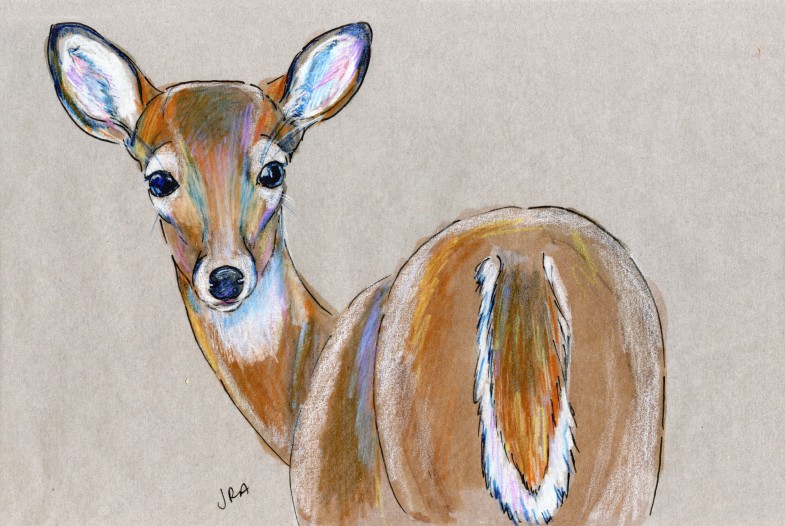 It's the last day of North Carolina Week, time to bid adieu—for now—to our Carolinian mammal friends. Looking back at us as we wave goodbye is this white-tailed deer.
White-tailed deer live from Canada to Central America, including nearly all of the United States. They are, according to Animal Diversity Web, the jumpiest, most nervous of our deer, and they swish their tails when they're anxious. They have scent glands on the bottoms of their feet and on their legs, and for them, the scents these glands produce are a form of communication. The deer are solitary much of the year, but they do form small groups in the winter.
Thanks for visiting some of North Carolina's beautiful mammals with me at The Daily Mammal! Now on to the rest of the world…