North Carolina Week: Humpback Whale (Megaptera novaeangliae)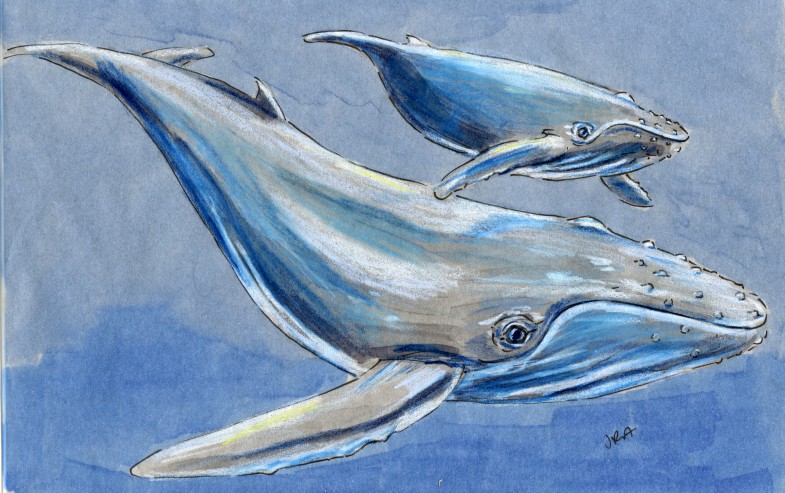 It's North Carolina Week at the Daily Mammal, and in fact, next time you're in Raleigh, you really should visit the North Carolina Museum of Natural Sciences, where, in the Coastal Carolina area, you can see gigantic gorgeous skeletons of several whale species, including this one.
The humpback whale's Latin name means giant wing of New England. Isn't that beautiful? The "giant wing" part refers to the whale's pectoral fins, which are huge. Everything about the humpback whale is huge, actually. They get to about 50 feet long and weigh around 50 tons. They're known for the beauty and mystery of their songs, which researchers have recently discovered have a complexity we didn't understand before. In fact, the whales' vocalizations share some basic elements with human languages. One neat thing is that whales in different parts of the world have completely different songs, and the songs in a given area develop and evolve collaboratively.
At one time, we had hunted humpbacks almost to extinction. In the '60s, the world adopted an international whaling ban that brought them back from the edge. Now, some countries have begun whaling again, and it was only because of the critical outcry of dismay that Japan last month postponed its plans to kill dozens of humpback whales for "research."