Newly Described Mammals Week: Laotian Rock Rat (Laonastes aenigmamus)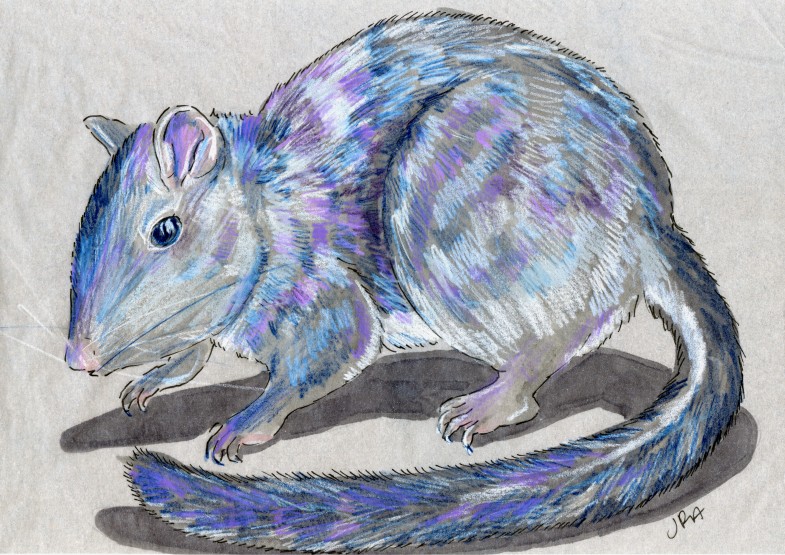 "The coelacanth of rodents," this Laotian rat is a member of a family scientists thought had been extinct for 11 million years. So those scientists must have been surprised when they found some for sale in a food market in 1996!
Actually scientists initially thought the rat was a member of a brand-new family and described it as such. Other scientists who excitedly read the 2005 paper that described the new family recognized its resemblance to the Diatomys fossils they studied, and released their own paper in 2006 making the claim that the Laotian rock rat is actually what's called a "Lazarus" mammal. (Like yesterday, I don't have the fortitude to decipher the scientific articles to figure out whether this claim still stands or not.) There is only one other mammal species known to have that long a gap in its fossil history.
The 1996 specimens were joined by more dead Laotian rock rats in 1998, but it wasn't until 2006 that scientists saw a living one. You can see a photo here on the National Geographic site.