My pets (Minnie)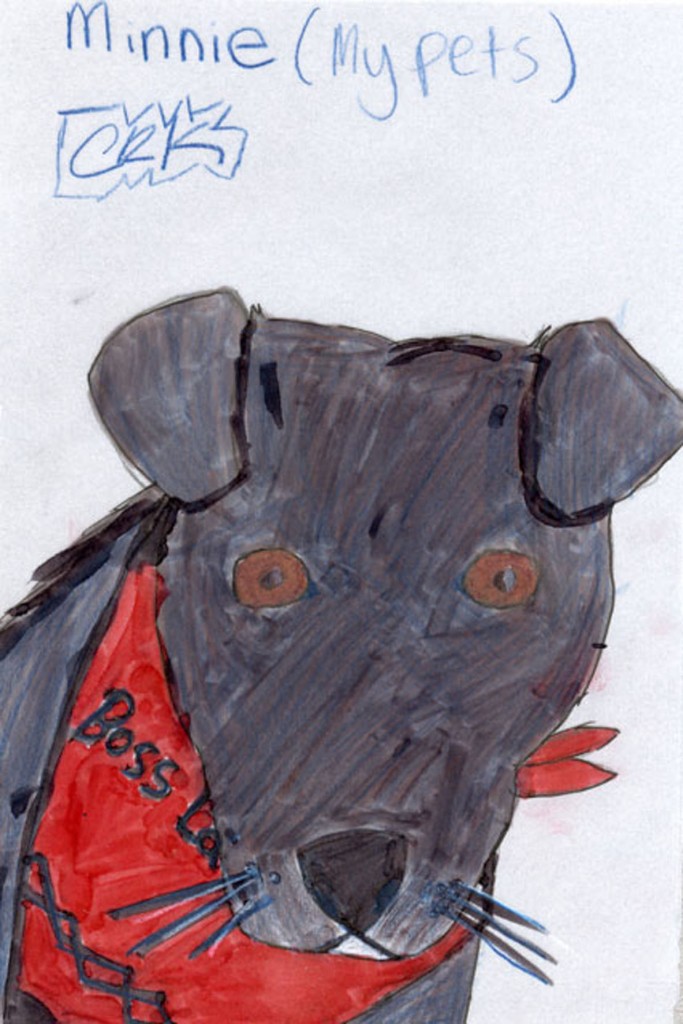 By Coco
Here is my 3rd post about my pets! Her name is Minnie! Here is some facts about her! Hope you enjoy them!!
Minnie is My best friend!! She comforts me when I'm feeling down, she kisses me when I need some loving! She is so comforting! Everything is perfect about her! Well not everything… She's not very good at getting a walk. She basically drags you along the road!
And she is CRAZY!! There is a reason we call her Minnie spinny! Her eyes! They are so hipper looking! They are what we call CRAZY EYES!!
And she loves noises. Maybe they drive her insane?
When we print something threw the printer she jumps up and starts to nibble the paper sometimes! It's really funny! Except for her ruining our paper of course!:D And she barks at the printer too!! It's adorable. We actually have claw marks on the shelf that holds our printer!
She loves the pencil sharpener! She just stares and barks.
And do you know the spring door stopper? Well when we hit it and make it make a sproing noise she runs back and forth leaving carpet marks and barking! That's her favorite noise for sure!!
Sometimes she puts her head under our bookshelf! I think I know why she does it! She puts it under the bookshelf to block out sounds and to keep it a little quiet for once in her life! Haha!:D
She loves squeaking toys! She throws them around the house. I know that sounds a little crazy but crazy is her middle name!:D
I know who is her best friend! It's our other dog Marty! They wrestle and Marty sneezes like a crazy dog! It gets annoying sometimes but it keeps them busy!
Well I know for a fact that she's a good, CRAZY girl, and that she will always be one!