Mammalthon 2: Spotted-Tailed Quoll (Dasyurus maculatus)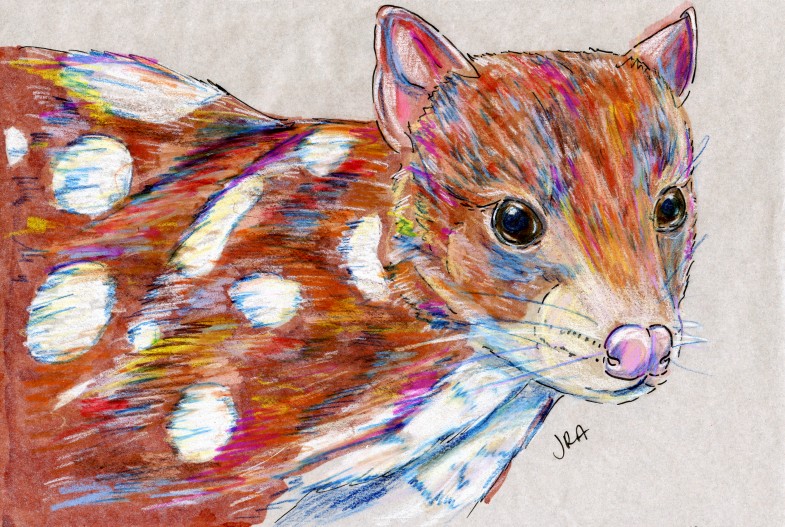 Quolls are one of those wonderful carnivorous marsupials, like my beloved (and extinct) (probably) thylacine. The spotted-tailed quoll used to be called a tiger cat, but that name was so off the mark that it has declined in use. Spotted-tailed quolls live in Australia, naturally, and eat small animals of many kinds. They've suffered from habitat loss, trapping, poisoning, and disease, and they are now quite rare on mainland Australia, although they're doing all right in Tasmania.
This quoll is for my mother (happy Mother's Day!), who let me pick for her. I actually drew him twice. The first drawing, below, was okay, but it wasn't too exciting, I didn't think. So I did a different pose and composition.
Consecutive days of mammals: 9
Previous record: 11