Long-eared Desert Hedgehog (Hemiechinus auritus)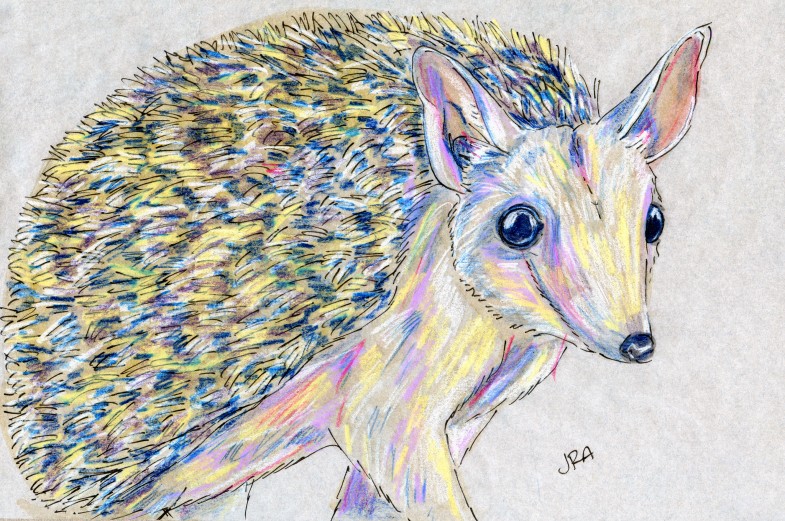 This prickly—but not too prickly, all things considered—little fellow is a member of one of two species of long-eared desert hedgehogs. This one lives in the steppes of Ukraine and Mongolia and Libya, Pakistan, and Cyprus, and the similar terrain between those areas. In some places, these hedgehogs hang out in people's gardens and backyards—another interesting example of everyday urban wildlife that seems exotic if you're from somewhere else.
Categorized as insectivores, long-eared desert hedgehogs eat not only insects, but other invertebrates, some small vertebrates, eggs, fruit, seeds, and carrion. I can just see a hedgehog smorgasbord laid out for their enjoyment, can't you?
Consecutive days of mammals: 13
Previous record: 11