Large Flying Fox (Pteropus vampyrus)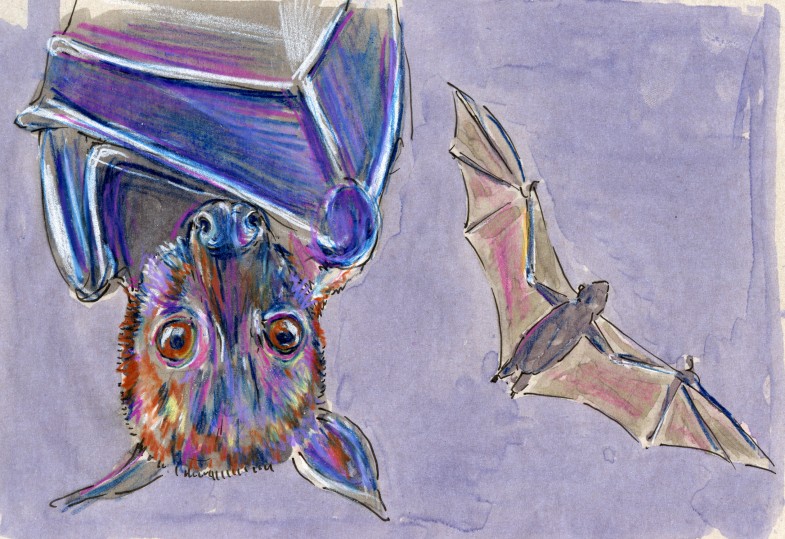 For Ted, a Large Flying Fox! These are really huge bats, with wingspans up to 6′! I had to draw two of them because I couldn't decide whether to highlight its size in flight or its beautiful face. And it's the last of the 24 mammals, which is actually making me a little sad!
I have two questions for any bat experts who are reading this. First of all, do bats sleep with their eyes open or are they just very light sleepers who wake up when someone comes near with a camera?
Also, pictures of the flying fox from the ventral side, when its wings are spread out and all, make it appear as though it's wearing little rectangular pants! What are those??
—————-
Now playing: Merle Haggard – I Think I'll Just Stay Here And Drink
via FoxyTunes