Japan Benefit: ニホンリス (Japanese Squirrel) (Sciurus lis)
This week we're raising money for people and animals in Japan, and you can help! More details in just a moment…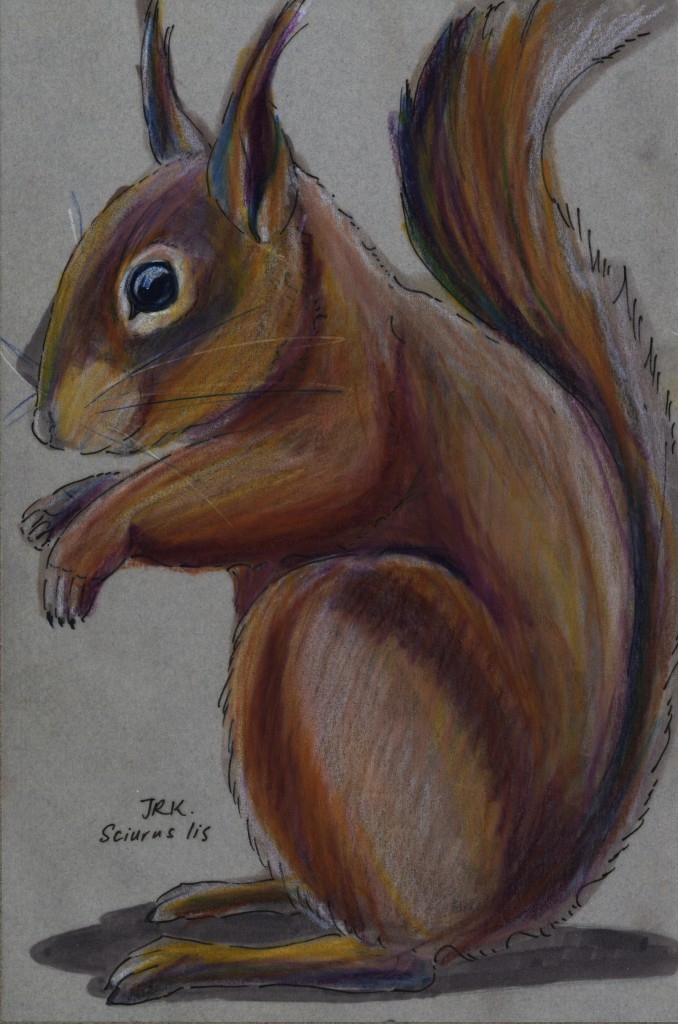 The Japanese squirrel is endemic to Japan, where it is called Nihon risu. It has a red coat in the summer and a grayish-brown one in the fall. This particular fellow looks like he's getting ready for summer! He'd love to spend his summer with you…
See that yellow "Buy Now" button? If you click it (after selecting a matting option), you'll be able not only to acquire this original drawing of the lovely Japanese squirrel, but also to help mammals, especially humans, who were affected by the earthquake and tsunami in Japan. I'll donate your entire purchase price to the American Red Cross and Animal Refuge Kansai.
Here's Coco's squirrel. It has already sold, so you're out of luck if you fall in love with it:
I hope you'll like the other five mammals we'll be introducing you to this week! Or maybe you don't like art? In that case, feel free to donate to our fund by clicking the yellow "Donate" button at the very bottom of this post.
In the meantime, here's a poem by William Butler Yeats called "To a Squirrel at Kyle-Na-No":
Come play with me;
Why should you run
Through the shaking tree
As though I'd a gun
To strike you dead?
When all I would do
Is to scratch your head
And let you go.