Japan Benefit: コウベモグラ (Japanese Mole) (Mogera wogura)
This week's Daily Mammal drawings are of mammals of Japan, and they're for sale, with the entire purchase price going to help people and animals affected by the earthquake and tsunami earlier this month. You can buy a drawing by me or by Coco, we can mat it or not, and no matter what you choose, half the purchase price will go to the American Red Cross and half will go to an animal shelter in Japan called Animal Refuge Kansai. If you don't want our drawings, we won't get offended—you can still help out by clicking the Donate button at the very bottom of this post. We'll add your money to our fund. On to the mole!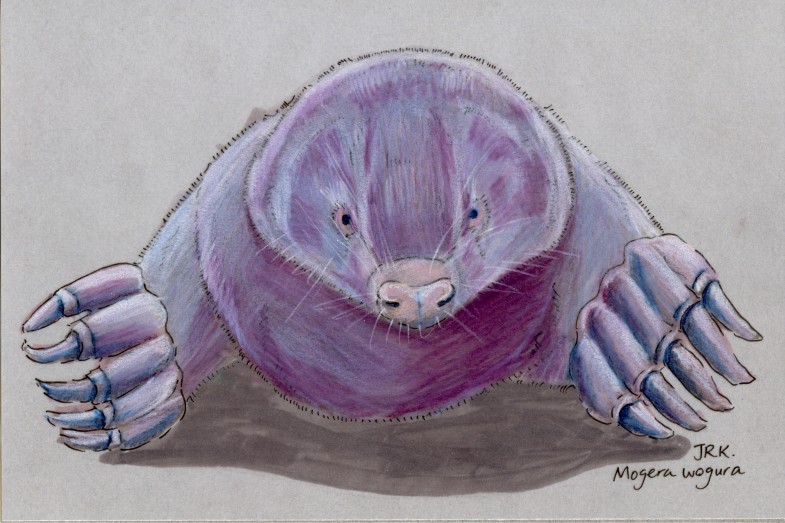 Researching this mole, I found a short story in the Paris Review by Hiromi Kawakami, translated from the Japanese, called "Mogera Wogura." It is a fantastic story, in both senses of the word, and it seems to be digging its mole claws into my mind. It's strange and I suspect it will haunt me a while. Somebody else please read it so we can discuss it!
Coco's drawing has sold!
The moles are very common and have no major threats, which is great for the little fellows. I wonder about the origin of the Japanese mole's scientific name, but I can't find anything on it. It seems that the common Japanese word for a mole is mogura, which is pretty much a combination of this mole's generic and specific names. Hmm. There is only so much I can learn, and this shall have to be a mole nomenclature mystery in my life, I imagine.