Himalayan Tahr (Hemitragus jemlahicus)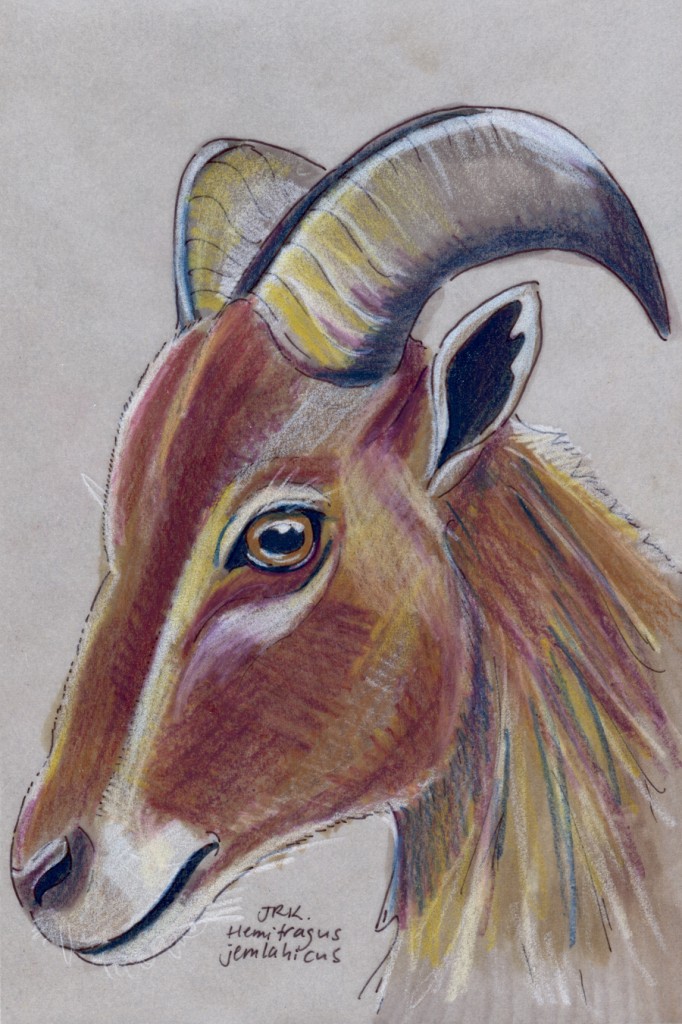 This is the Himalayan tahr or Hemitragus jemlahicus. Hemitragus means half-goat, and jemlahicus means Himalayan, basically. These goats are mountain dwellers, living in high altitudes on rocky outcroppings and in forested places. They're very shaggy. One of my books, the multi-volume Wonders of Animal Life (which has not date but appears to me to be from the 1920s), includes the Himalayan tahr in a section on mating and the ways animals change their appearance to attract the opposite sex. It's a "wedding garment"!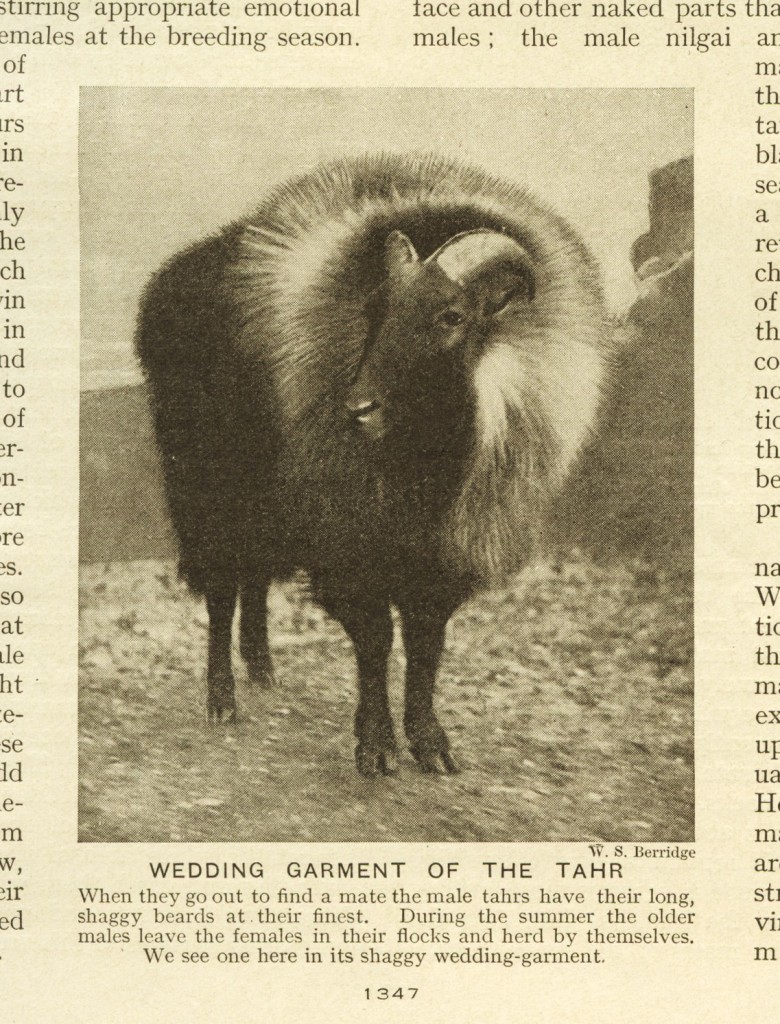 When you set out to research the Himalayan tahr, a lot of information about hunting in New Zealand comes up. It seems 23 tahr were introduced there in a few different releases during the early 1900s. The tahr proved so successful in New Zealand that they became a problem. According to Introduced Mammals of the World: Their History, Distribution, and Influence by John Long, "control efforts between 1936 and 1968 eliminated 30,000 tahr." Remarkable that just 23 tahr could have so many descendants over the course of a few decades, isn't it? Himalayan tahr were also successfully introduced to South Africa, and there are reports that descendants of some tahr released from the Hearst Ranch in San Simeon, California, may still survive.
Another of my books, Maurice Burton's Systematic Dictionary of Mammals of the World from 1962, is beautifully illustrated by David Pratt. Here's Pratt's drawing of the Himalayan tahr.