Harbor Seal (Phoca vitulina)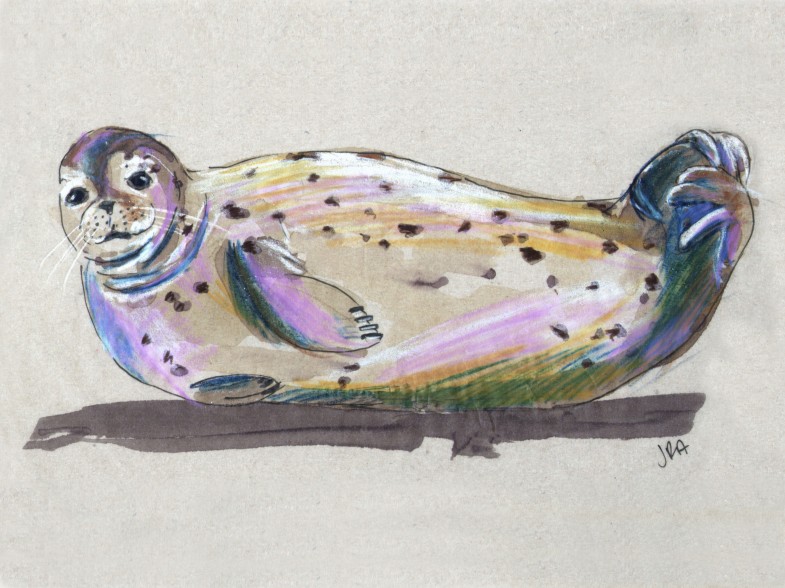 This harbor seal is for Jeana. Harbor seals, which are also called common seals, live throughout the northern Pacific and Atlantic coasts. They are born on land, and while babies are born with fuzzy baby-wool, they lose it a few hours after birth. Living Mammals of the World says that harbor seals are "sometimes quite pathetic in their attachment to human beings." Rude, isn't it?
The Marine Mammal Center in the Marin Headlands, across the Golden Gate Bridge from San Francisco, rescues and rehabilitates marine mammals. I visited once, and they had a sea lion with a gunshot wound, recuperating in the hope of returning to the Pacific Ocean.