Greater Glider (Petauroides volans)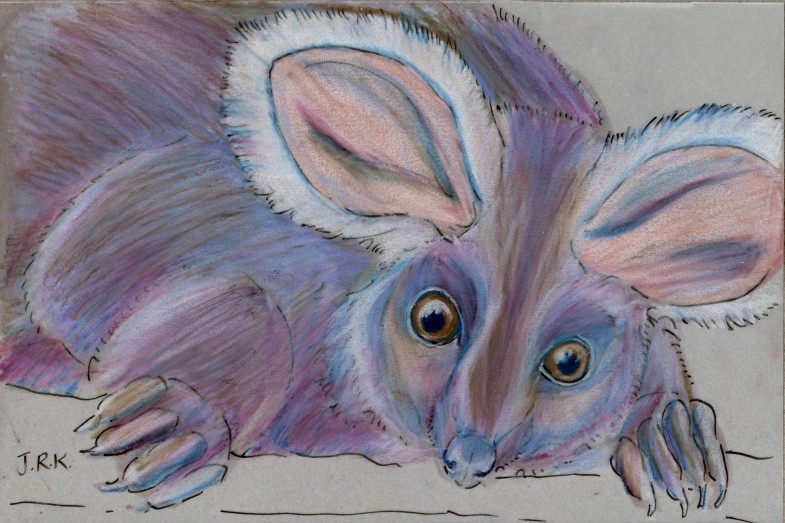 Here's our 300th mammal! That's right, in almost exactly three years of drawing mammals, I have less than a year's worth of drawings to show for it. We could celebrate this milestone or rue its inadequacy: your choice.
By request, here's the greater glider! This adorable marsupial, which surely has the world's cutest ears, lives in the eucalyptus forests of Australia. Up in the treetops, it glides by using the membrane that stretches from its elbow to its wrist as a sail. When it gets cold, it uses that same membrane as a built-in blanket. Coco drew one, too.