Giant Kangaroo Rat (Dipodomys ingens)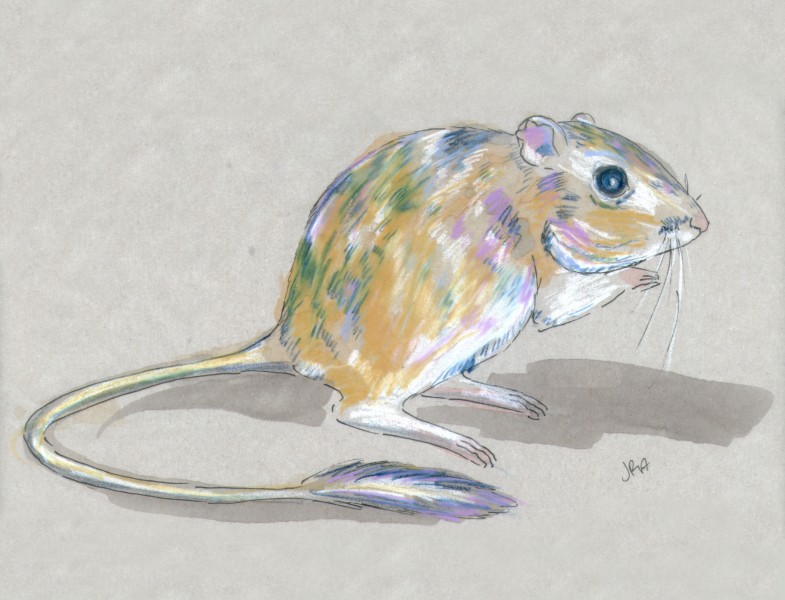 The giant kangaroo rat, which is native to California, uses its bushy tail as a rudder to help it make sudden turns when it's leaping across the desert. It has big pouches in its cheeks where it stores its food and materials for building its nest, and it takes dust baths to keep its skin conditioned.
Giant kangaroo rats are critically endangered, thanks entirely to destruction of their San Joaquin Valley habitat by humans. In fact, 95 percent of the kangaroo rat's habitat is gone now, due to farming, ranching, mining, and the introduction of invasive species.