Gemsbok (Oryx gazella)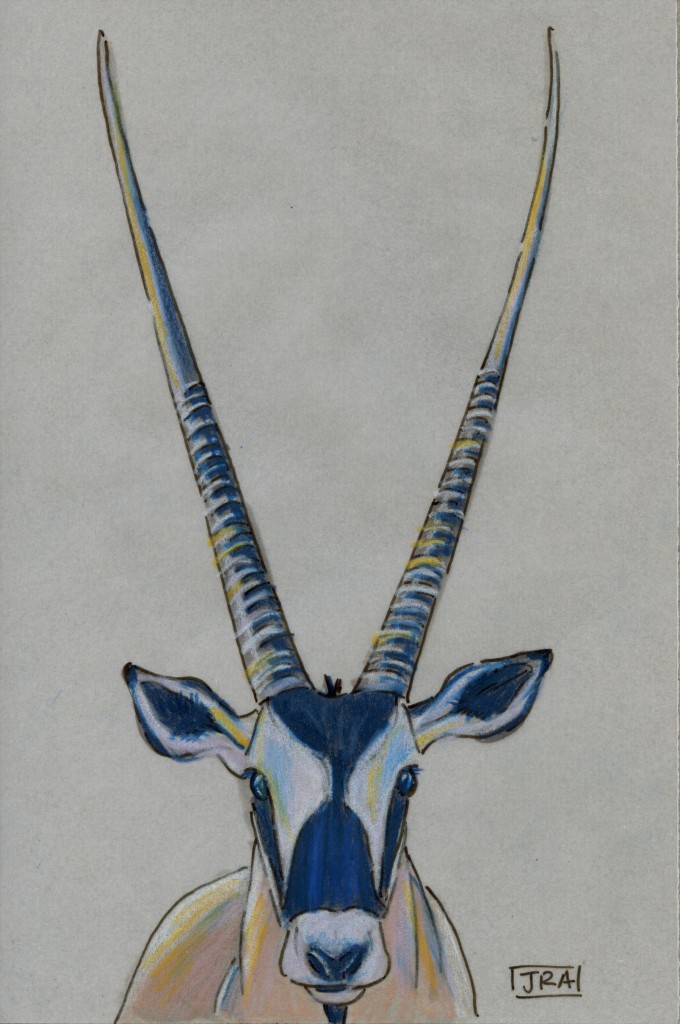 At long last, an update for the Daily Mammal. For those who hadn't heard, about a month ago my husband and I adopted two kids, a 13-year-old and a 10-year-old. It's going wonderfully—we love them so much—but becoming a mother to two half-grown humans all of the sudden has definitely changed my world, and it's taking some time for me to get it all reorganized. I've actually finished 7 mammal drawings, but I haven't done the research or writing on them. I'm going to start posting them now, trying, as always, for daily posting, and, also as always, probably falling short.
The gemsbok is a large antelope in the oryx genus. It lives in southern Africa and, I'm sure you'll be glad to know, is not really in any danger of extinction. In fact, its numbers are increasing in some places. While there was a time when the gemsbok's range was constricted by human encroachment and development, the animal's value as a trophy for hunters means it's not likely to die out on private land anytime soon. Plenty of gemsboks are thriving in protected areas, too.
Here's a video of a mother gemsbok defending her calf from a pair of hungry cheetahs.