Facebook Friends: Japan: Japanese Weasel (Mustela itatsi)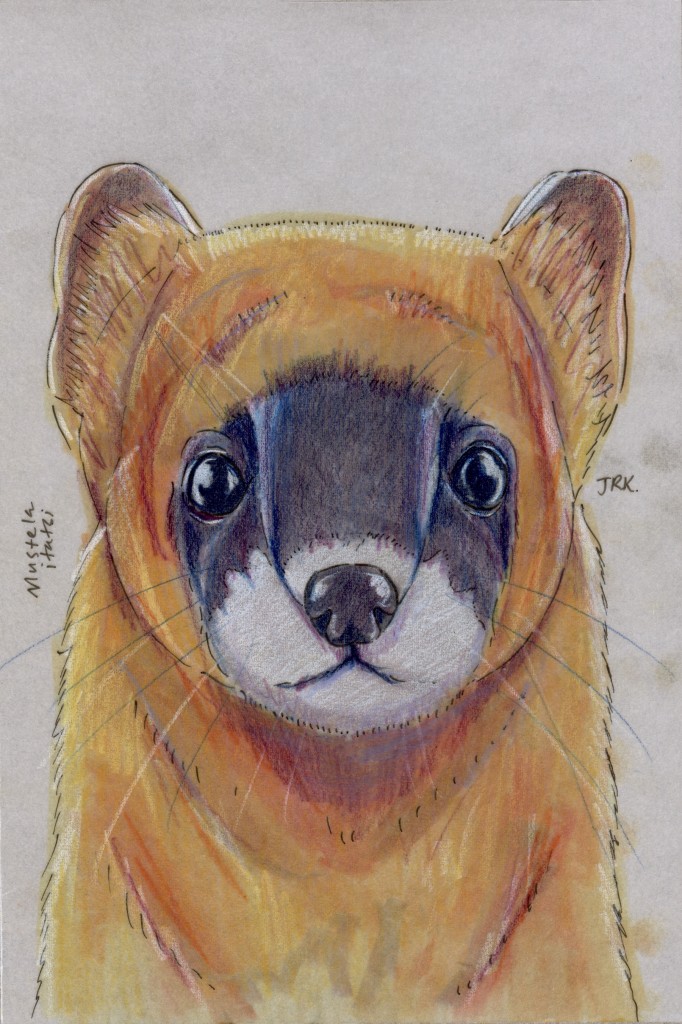 Today we continue appreciating the people who have liked the Daily Mammal on Facebook with a look at a mammal of Japan, where three of the Daily Mammal Facebook likers live. In 2011, my daughter Coco and I drew Japanese mammals, including some endemic to the country, and sold our drawings to benefit the American Red Cross and a Japanese animal shelter after the tsunami. You might like to look at those drawings and read more about Japan's mammals in our posts, too.
The mammal we're meeting today is the Japanese weasel, who was historically found only on three of Japan's largest islands, but has now been introduced to pretty much all the others, as well as Sakhalin, an island just north of Japan that belongs to Russia, in an attempt at controlling rats. Unfortunately, the introduced weasels aren't only preying on the unwanted rats, but also on other animals, like birds.
The Japanese weasel also likes to eat fish and frogs and mice and insects and reptiles and amphibians. In the winter, it hunts rodents through the tunnels they've dug under the snow, then rests in their nests to warm up after it eats them.