Facebook Friends: Colombia: Caquetá Titi Monkey (Callicebus caquetensis)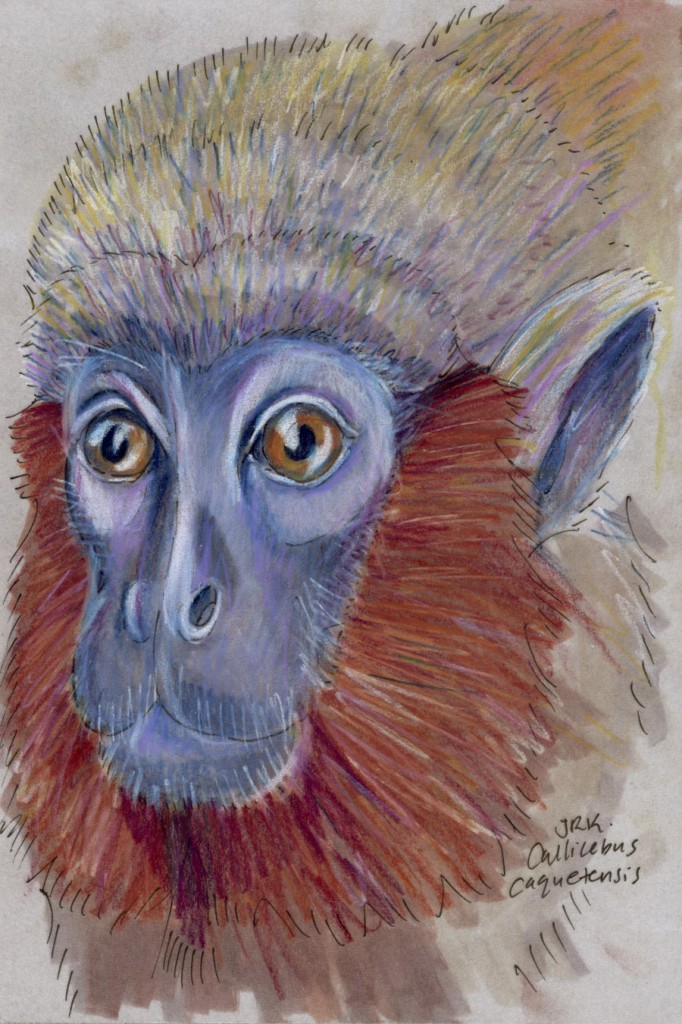 Here, representing the country of Colombia, where someone who likes the Daily Mammal on Facebook lives, is a new mammal, the Caquetá titi monkey! And I don't only mean it's new to this site; it's new to science, too, having been described only in 2008. This monkey lives only in one small part of one department of Colombia. Though we don't know for sure, estimates of its range size are less than 100 square kilometers, which is an area smaller than San Francisco, California. In 1976, a biologist first mentioned this monkey, but that area of Colombia is the site of so much political violence that it took scientists decades to confirm its existence.
Sadly for the Caquetá titi monkey, it was discovered right into critical endangerment. There may be only some 250 of the monkeys. Their habitat is threatened by both cattle ranching and the illegal farming of marijuana, coca, and poppies, as well as the general poverty of the area, and the guerrilla activity there makes conservation efforts difficult.
Apparently, Caquetá titi monkeys mate for life, and pairs of them sit with their tails intertwined.
Conservation International's press release about the monkey's discovery"
Callicebus caquetensis: A New and Critically Endangered Titi Monkey from Southern Caquetá, Colombia" (PDF)