Extra mammal: Golden Lion Tamarin (Leontopithecus rosalia)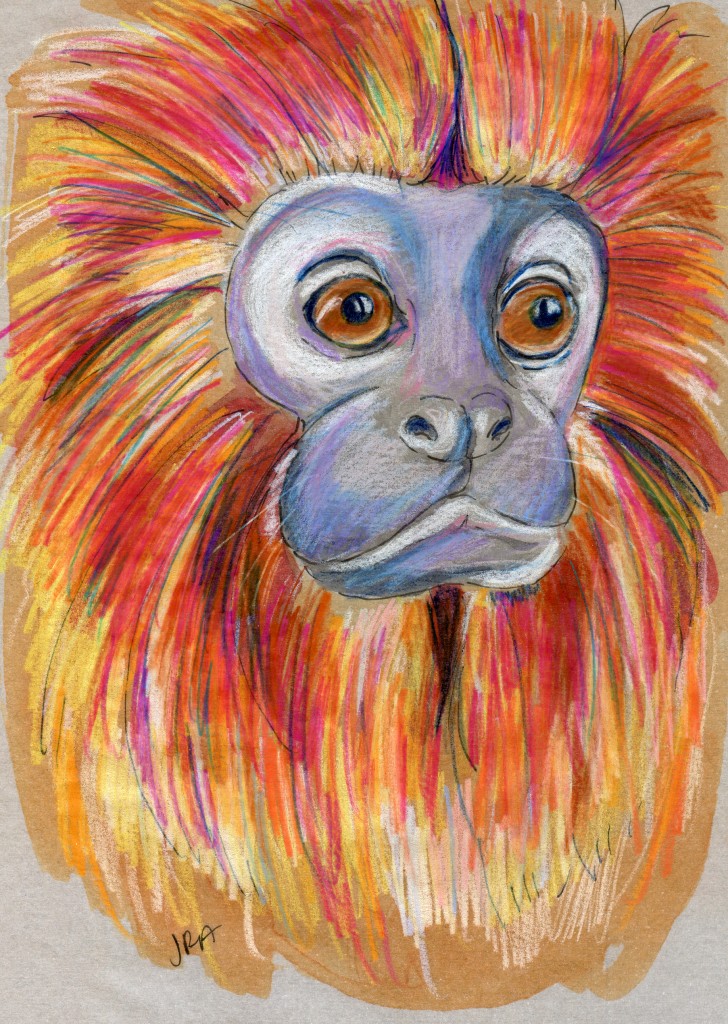 Since Rebecca really liked the original golden lion tamarin I did, I wanted the new one to be fairly similar to it, but I also didn't want to just copy it outright, thinking that would make it stiff, without the life and energy I want my drawings to have. So I started from the beginning, gathering images and doing sketches and everything like I would with a brand-new mammal, but keeping in mind what I remembered about the other drawing.

They turned out to be somewhat alike, but not entirely. One thing that's sort of amazed me during this nascent 14-year-long project is how much my drawing has evolved since I started last summer. Drawing every single day (almost) really has an incredible effect that I couldn't have predicted. Without my consciously changing anything, my drawing style has changed, and you can see it in this new tamarin.
So although it's not exactly the same, I hope you like this golden lion tamarin as much as you did the other one, Rebecca!