Eurasian Badger (Meles meles)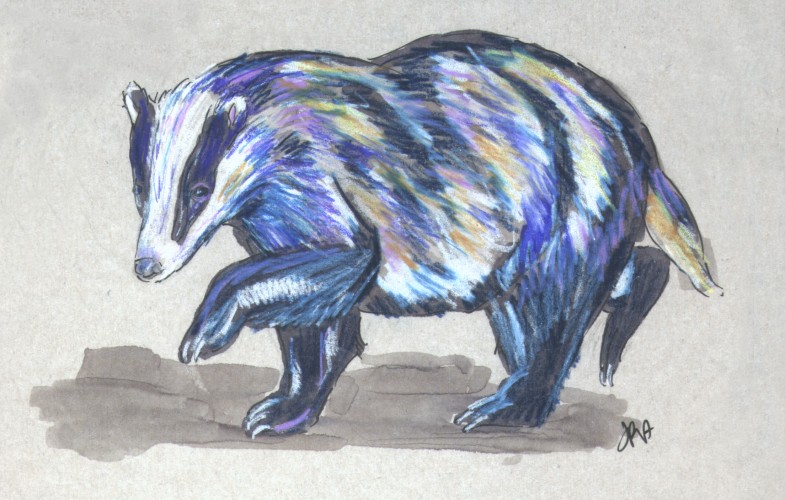 This species of badger lives in Europe and Asia, and is highly popular in England. In a way, it's the British version of the American raccoon, getting into people's gardens and trash cans and whatnot (rubbish bins, I think they'd call them), only the badger seems to be much more beloved than the raccoon. People actually try to attract them to their gardens, and it's illegal, in the UK, to kill a badger or to disturb a badger's sett, which is an underground burrow where a group of badgers lives. Each group or clan is made up of about 12 badgers. They're very gregarious mammals.
Here's a website where you can listen to a variety of different sounds that badgers make and read what each sound signifies.
(Yesterday was Ted's birthday, so I took the day off from mammals to celebrate!)