Degu (Octodon degus)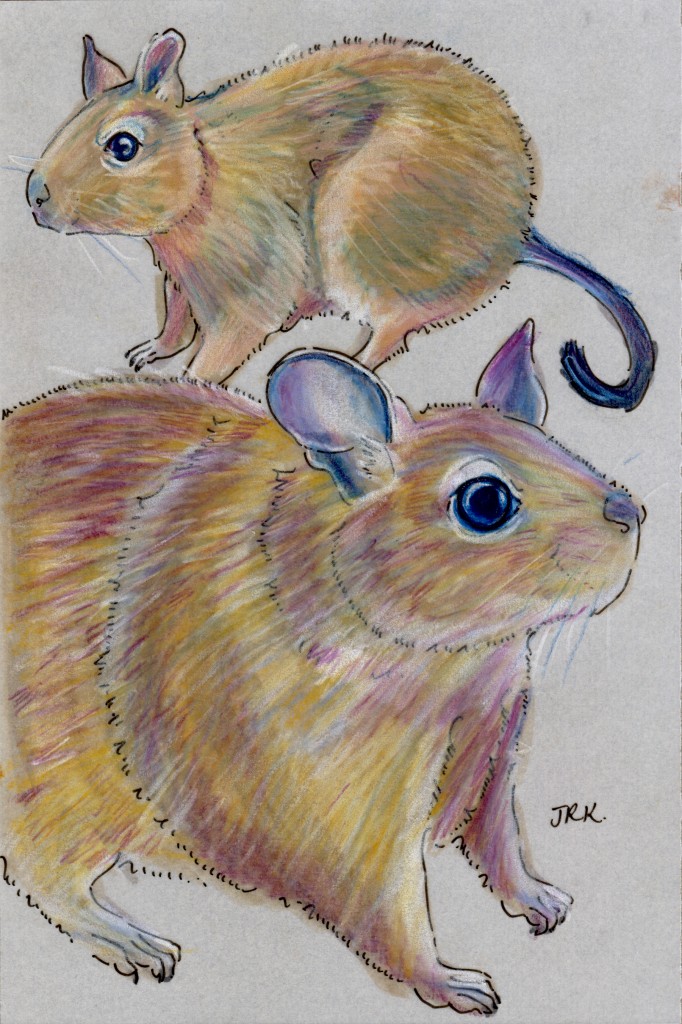 It has been so long since I posted a drawing that I kind of don't remember how. I hope I haven't missed anything in this post. I have about ten drawings that I haven't posted yet, and I'll be posting them over the next several days. Then I hope to get back to drawing.
The degu is a rodent that lives only in Chile. It's very particular about its habitat: a little to the north it's too dry; a little to the south it's too wet. This means that it's one of many species threatened by climate change.
After a mating ritual that includes the male wagging his tail, trembling, and urinating on the female; a long-for-a-rodent gestation period; and the birth of a litter of four to five pups, both the male and female degus take care of the babies. Degus are playful and like to snuffle each other. Their genus name, Octodon, comes from the shape of their molars, which resemble figure eights.