Daily Mammal Book Club: MFAOA 2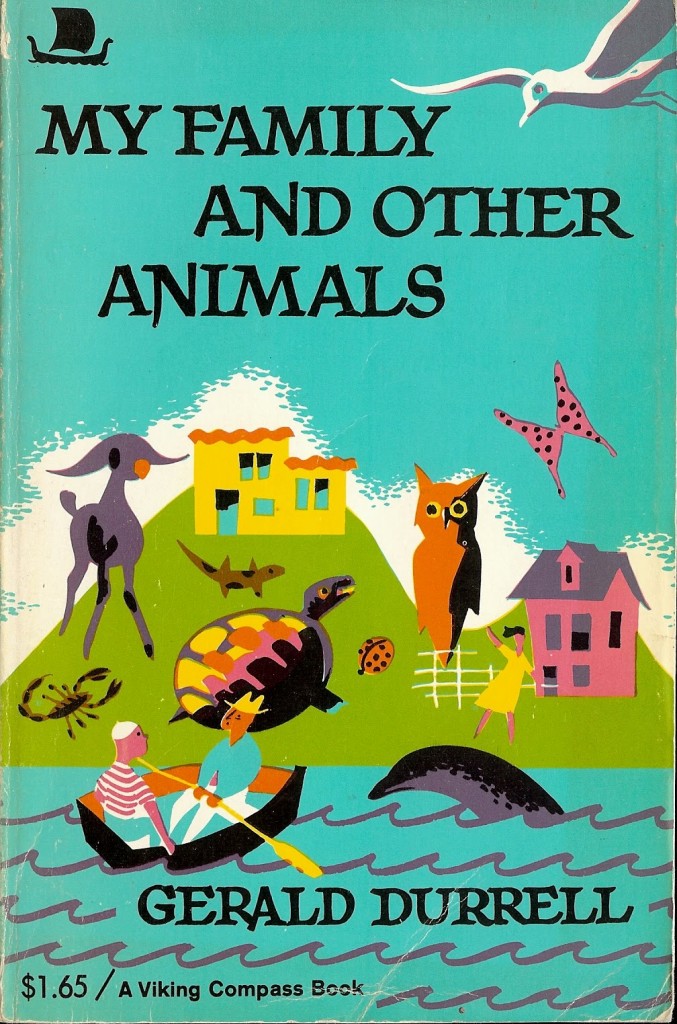 Hi again, mammals! The discussion about My Family and Other Animals by Gerald Durrell is going great so far. We've probably all read a little further into the book by now, but remember, even if you haven't read any of it at all, you can still participate in the club meetings. Here are some things I thought about over the past week:
• In a comment on last week's post, Grace said that she gets impatient with the description in the book, and Clare said that her mother feels the same way. (Grace is my mother, by the way!) Some of the Amazon reviewers said the same thing: they skip the descriptive passages to get to the stories about the family. I often skip long descriptions in books, too, but for some reason, in this book, I don't do that. I think I'm getting into the pace of it. Plus, Durrell's descriptions are just so good! If I were teaching creative writing, I think I would use this book as an example of how to write good description.
• The poor mother! I just love the transition from Part 1 to Part 2. Part 1 ends:
"We are not moving to another villa," said Mother firmly; "I've made up my mind about that."

She straightened her spectacles, gave Larry a defiant glare, and strutted off towards the kitchen, registering determination in every inch.
And then Part 2 begins:
The new villa was enormous…
I suppose it's a fairly easy comic trick to pull, but it cracked me up nevertheless.
• Man, I want to live in the daffodil-yellow villa. The faded walls, the overgrown gardens, the olive groves and orange trees, the bees, the view of the sea…I just love it. It's exactly my vision of how a villa in a Mediterranean country should be.
• I was thinking about how charmingly Durrell anthropomorphizes animals. When Madame Cyclops lays her eggs: "She turned round, lowered her hind end over the hole, and sat there with a rapt look on her face while she absentmindedly laid nine white eggs." The scorpions in the wall: "The scorpion would lie there quite quietly as you examined him, only raising his tail in an almost apologetic gesture of warning if you breathed too hard on him." One of the male birds: "The other male now became terribly harassed and apparently a prey to the dreadful thought that his babies might starve." And Roger after the scorpions escaped at lunch: "Since no one had bothered to explain things to him, Roger was under the mistaken impression that the family were being attacked, and that it was his duty to defend them."
Ordinarily, I'm not a big proponent of anthropomorphization. (Jeez, that's a difficult word to type.) But I love the way Durrell does it. In a pretty straightforward way, it helps to create a clear picture of an animal, making it sympathetic and a subject of interest. I think that in order to care for and respect animals, we have to understand that they do have their own thoughts and lives. I don't know if a turtle can be absentminded, a scorpion apologetic, or a bird harassed and a prey to dreadful thoughts, but being able to relate to them on an emotional level is, I think, ultimately good for both the animals and us. In this case, the accuracy of the thoughts and emotions we ascribe to the animals isn't as important as the fact that we're taking the time to imagine those thoughts and emotions. What do you think?