Back Orders: Fossa (Cryptoprocta forex)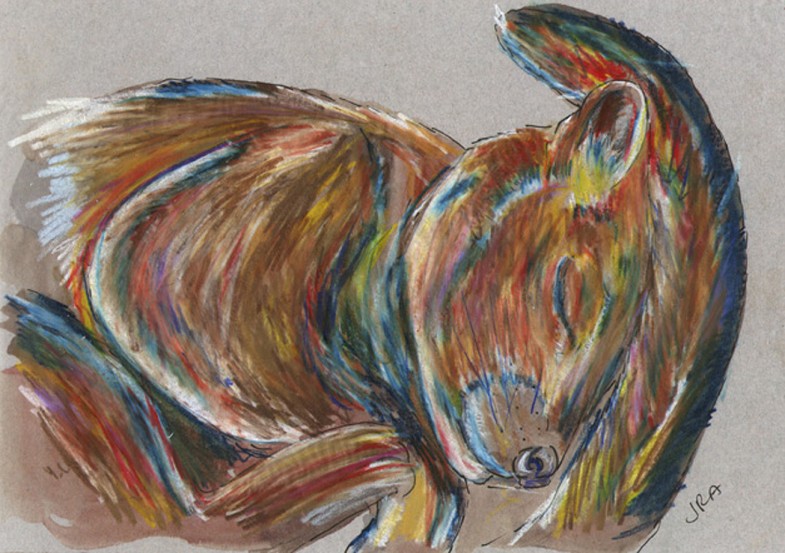 Jennifer's stuck on a bus, so I'm posting this one for her. No, really, she is.
This one was requested by Russell.
This little cat-like carnivore is endemic to Madagascar. It spends most of its time sleeping, which is why Jennifer didn't draw its amazing brown eyes. Now she wishes she had. But I like this little tyke just the way she is! What do you think?