Back Orders: Arctic Fox (Alopex lagopus)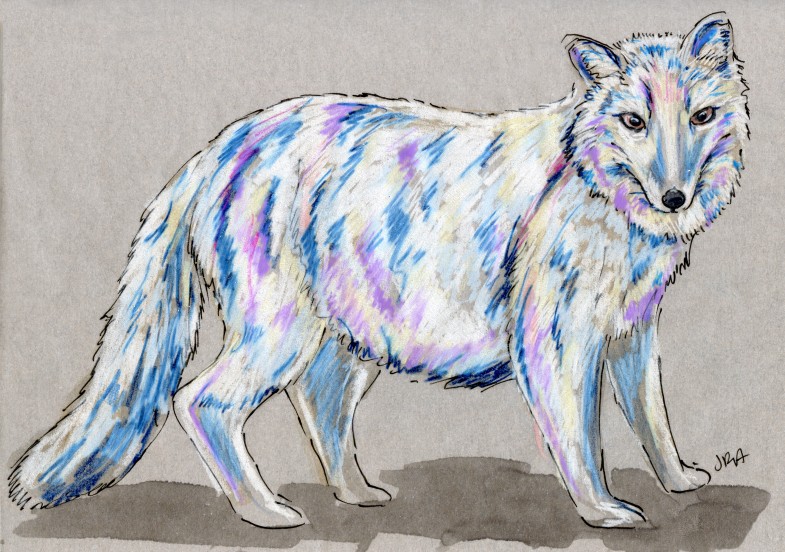 The Arctic fox is Nicola's favorite mammal, so this one is for her. My own favorite thing about the Arctic fox is that it is Iceland's only native land mammal; all the other terrestrial mammals there were brought by humans.
Arctic foxes' coats are generally white in the winter and a lovely gray or gray-and-white in the summer, although this also seems to vary geographically. They like to eat lemmings, fish, birds, and eggs, and sometimes they follow polar bears around to get at their leftovers.