American Shrew Mole (Neurotrichus gibbsii)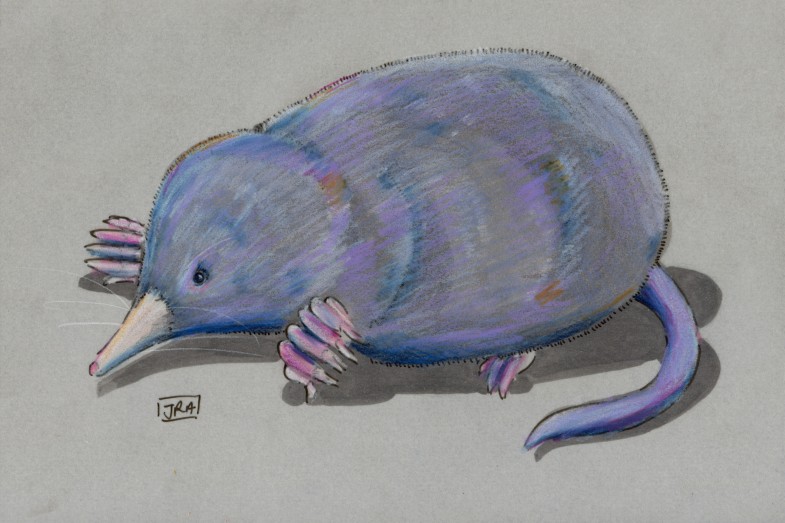 This smallest of the American moles looks about like how I imagine Mole in The Wind in the Willows: gray, chubby, soft, and blind. The American shrew mole lives in the northwestern United States and southwestern Canada, from British Columbia to central California. The moles zip around in "runways" or trenches that they dig on the earth's surface, just below the fallen leaves covering the ground. They also make the more classic kind of burrow, too.
American shrew moles only sleep one to eight minutes at a time—but they're only awake between two and 18 minutes straight. (I picture them running along beneath the leaves and suddenly dropping in their tracks for a little snooze, then starting up just where they left off again. I don't know if that's accurate, though.) They use their noses to help them hunt in a rather methodical way. They'll tap-tap-tap their nose on the ground in front of them, then turn their head to the right and tap-tap-tap again, then to the left with a tap-tap-tap, then take a step forward and repeat the process. They keep doing this until their nose touches a delicious earthworm, which they proceed to devour.