Abert's Squirrel (Sciurus aberti)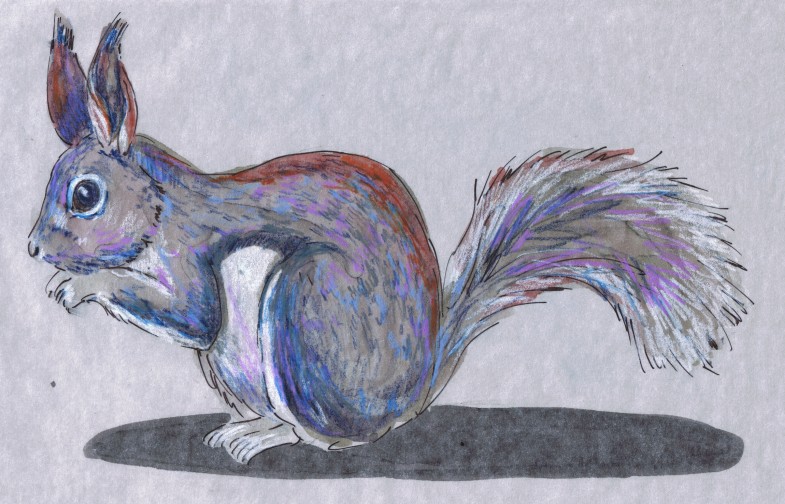 The Abert's squirrel lives in the ponderosa pines of the southwestern United States, including my own mountains, the Sandias. These guys are also called tassel-eared squirrels, and they are great friends of the mule deer, who eat the twigs and pine needles that the squirrels discard on the ground.
A lovely subspecies of the Abert's squirrel is called the Kaibab squirrel and lives only at the Grand Canyon. It has the same ears, but it's a dark reddish-brown all over. Since my mammal names book doesn't tell me who Abert is, I'll tell you that I happen to know that Kaibab is also the name for one of the geological formations at the Grand Canyon (as well as a Paiute word and band of Paiute Indians). Want to know more of them? Toroweap, Coconino, Hermit, Supai. Bright Angel, Tapeats. They are beautiful names.