24 Hours: Platypus (Ornithorhynchus anatinus)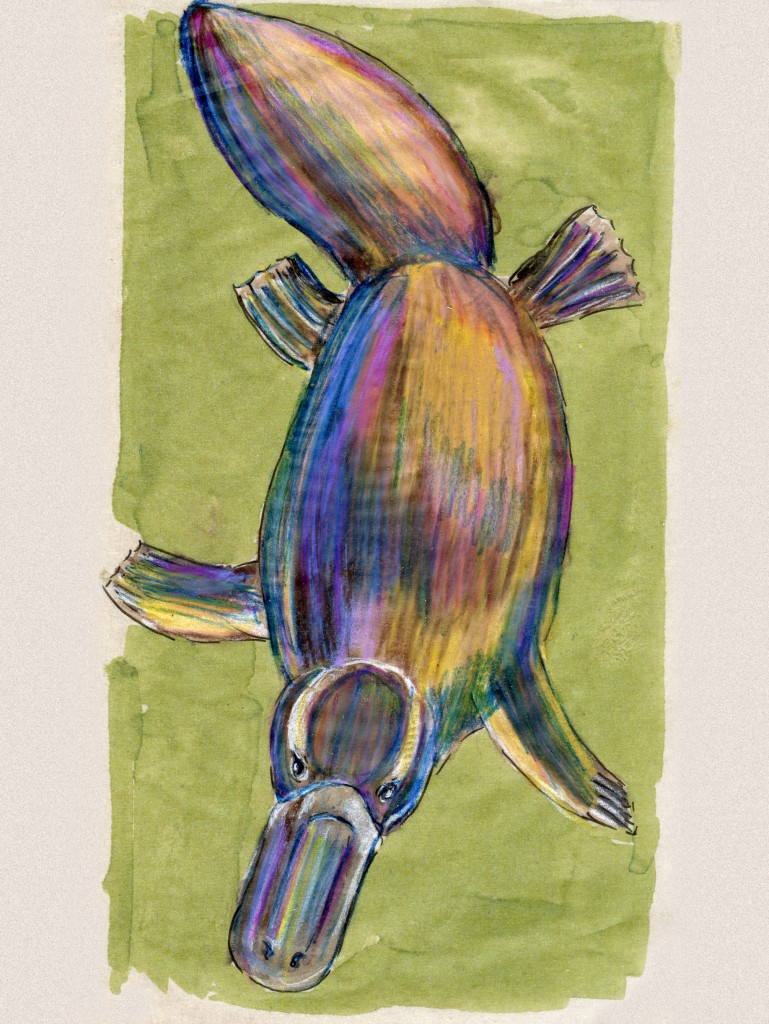 I've had a few requests for platypuses since I started this project, but I wanted to save it for a special occasion, which this is! While this platypus is most especially for Heather, it is also, in a way, for Allen and for Maggie. Maggie wants me to highlight the way the platypus produces milk. See, the female platypus does not have teats like most mammals. Instead, she has long glands under her skin—really long, like up to a third of her total body weight. The glands secrete milk into the fur, where the young platypus laps it up.
The male platypus gets into the weirdness act, too. He has, on each of his back limbs, a spur that is basically a sharp, hollow bone connected to a venom gland in his thigh! He can stab an enemy with a spur and secrete venom right into his enemy's body. The spurs get bigger during breeding season.