24 Hours: North American Porcupine (and who's left?)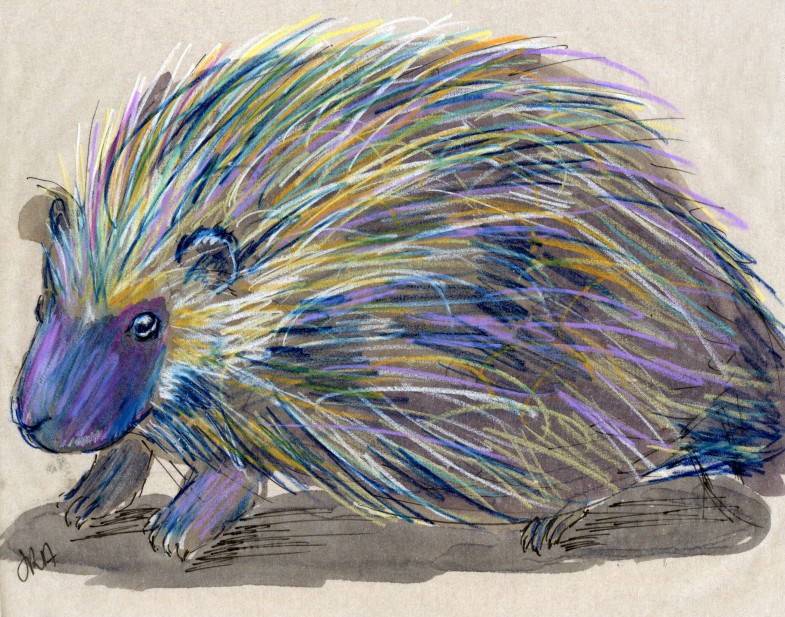 Here's a rather wild-looking porcupine for Bradley. At first, I was very frustrated with how I was drawing it, but it ended up being a crazy color extravaganza. I'm trying to think whether I've seen a porcupine in person, and I don't think I have.
Okay, now we have but one mammal left to make 24! But several other people have made donations and requests. I thank those people for their patience, and I promise to draw their mammals and ship them out this coming week. Thank you so much for your donations and support. These are the people whose mammals are back-ordered, as it were. Please let me know if I missed anyone!
Kelsey M.
Nicole B.
Joanna R.
Nancy K.
Lauri D.
Stephen S.
Steve S.
Nicola G.
Luca G.
Tynan G.
Susan H.
Russell
—————-
Now playing: TV On the Radio – Ambulance
via FoxyTunes