24 Hours: Domesticated Ferret (Mustela putorius furo)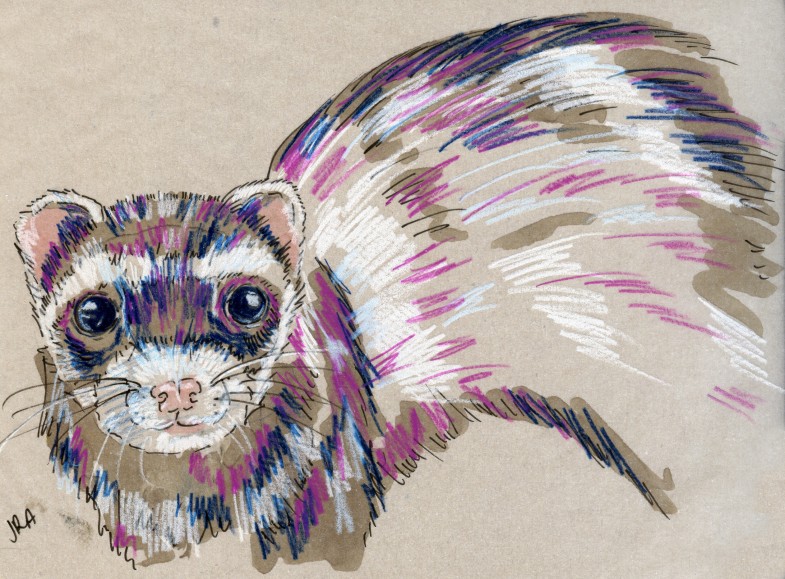 Here's a furry fellow for Ame in Houston. A healthy domestic ferret will sleep up to 20 hours a day. Think of all the mammals it could draw in that time if it wasn't so lazy! Also, although I'd really like to look up putorius right now, since both the domestic ferret and the eastern spotted skunk have it in their names, I won't, as I need to eat my lunch and then draw more mammals! Who can tell us what it means?
This guy was fun to draw.