24 Hours: Brown Bear (Ursus arctos)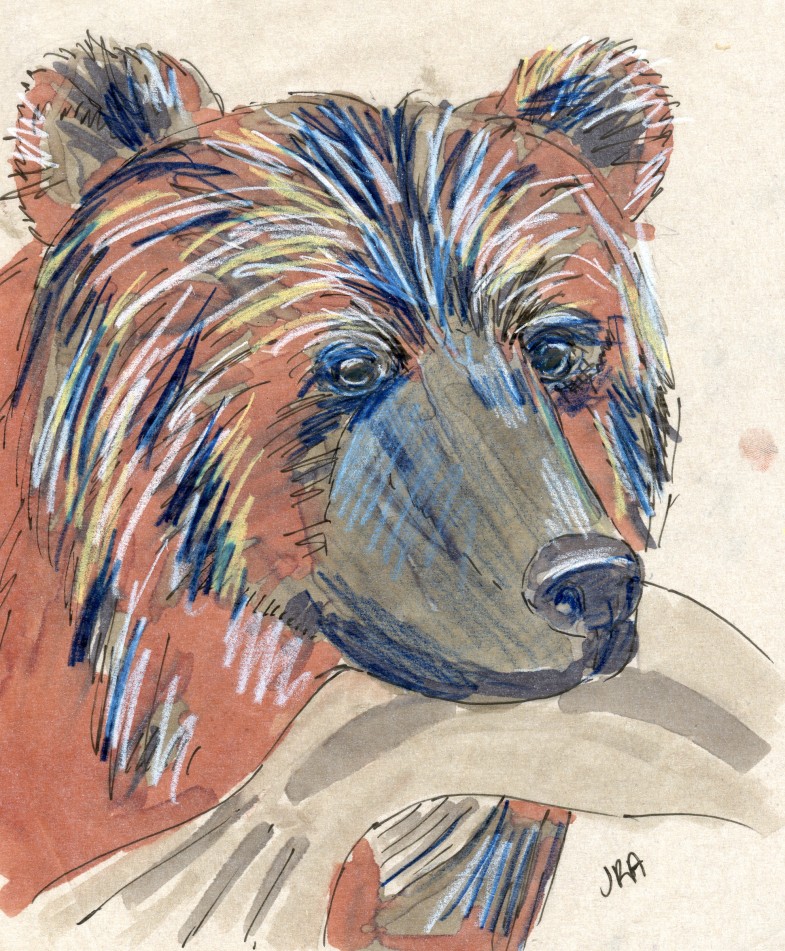 You may recall from the grizzly I drew a while back that it's a subtype of this beautiful species, the brown bear. They're just so big and heavy and shaggy. I really like them. This one, who has just caught a salmon for dinner, is for Kari.
Well, it looks like I'm two mammals behind! I need to speed up somehow.