24 Hours: Alpaca (Lama pacos)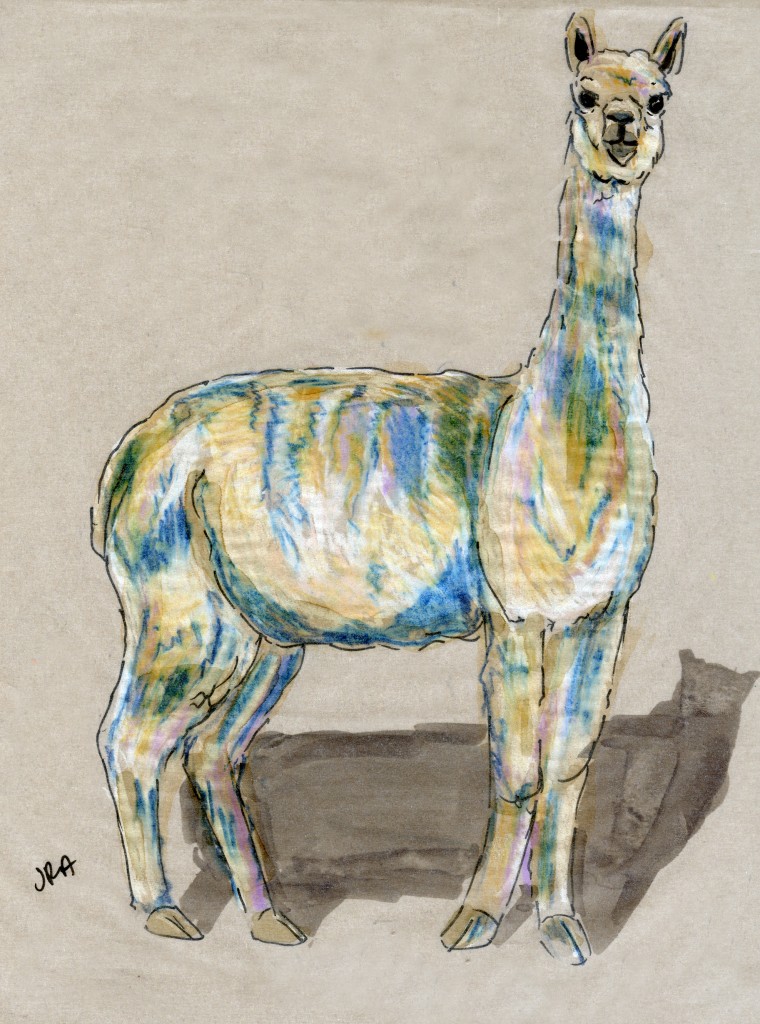 Well, I'm not quite half done, and I'm already starting to feel a little They Shoot Horses, Don't They? Luckily, I have a 44-ounce vanilla Dr. Pepper here to see me through! I apologize to everyone who requested a mammal after I'd already gotten 24; I promise to draw your mammals and send you your art next week! Thank you for your support. And on to our alpaca!
Here's another taxonomical controversy! It seems that some think the alpaca and the llama are the same species as the guanaco (Lama glama), just tamed. Others think these domesticated versions are separate species. For our purposes, let's come down on the side of MORE MAMMALS!
Jessica was kind enough to give me a choice among several mammals for her, her initial choice being a marmot. Since we've got a number of small, cute, sharp-toothed, marmotesque mammals tonight, I went with the fuzzy, comical-looking alpaca just for biodiversity's sake. (Also, Jessica, your drawing isn't necessarily as wrinkled as it looks in this scan!)